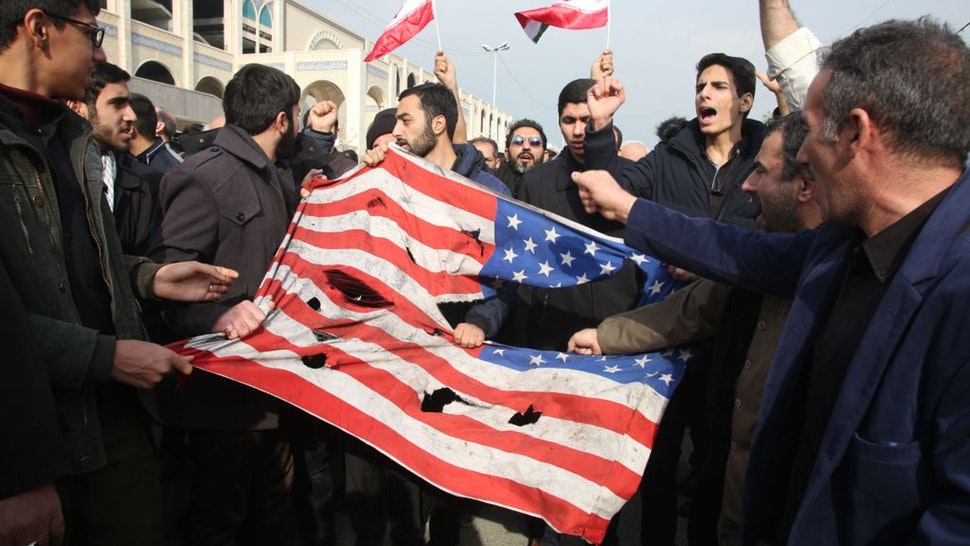 Iran has threatened to hate America twice as much as they already did following the drone strike that took out Qassem Soleimani, the country's leading general.
"We've hated you stinking Americans for a long time now," Iranian President Hassan Rouhani said in a press conference. "But we really hate you now. We've wished death to America for a long time but now we wish for a really bad death to America!"
Iranians were seen destroying American flags consistently before the Soleimani strike but now they're busy completely decimating the American flag.
Democrats have recently sued Iran for use of the "Death to America" motto for their 2020 presidential campaign.
On March 21, 2015, Iran's Supreme Leader Ali Khamenei backed and shouted the phrase 'Death to America' while addressing a public gathering in Iran, during the holiday of Nowruz, the Persian New Year.
On April 25, 2018, Iran announces that the "Death to America" emoji would be included in the messaging app. That emoji will now include an extra exclamation mark.