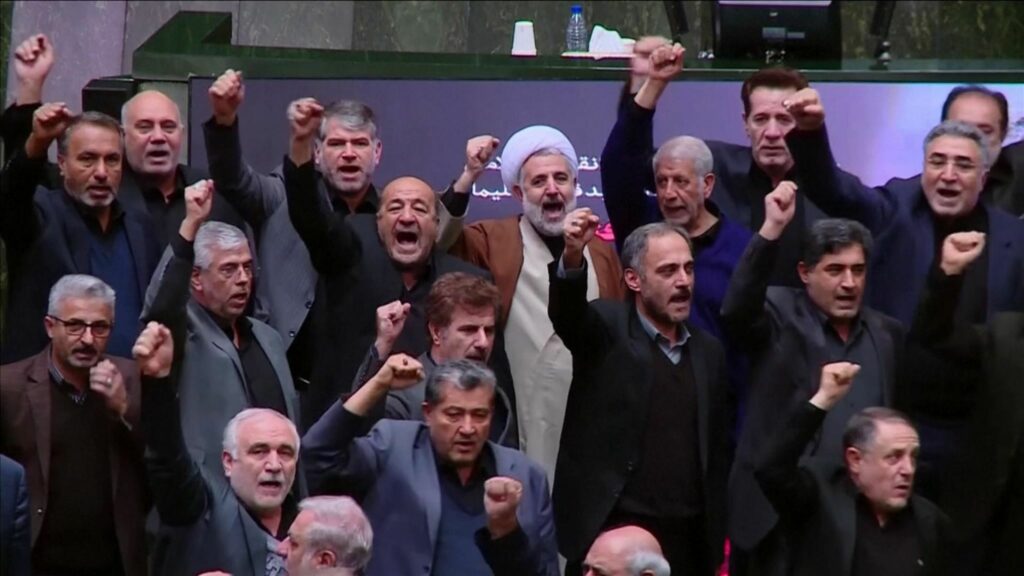 Iran has changed its national motto from "Death to America" to "Really Bad Death to America" following the drone strike that took out Qassem Soleimani, the country's leading general.
"I know we've been saying 'death to America' for a long time now," Iranian President Hassan Rouhani said in a press conference. "But we really mean it now. We've always hated America and Americans. Now we hatefully hate them!"
The original "Death to America" was made the official Iranian motto after the inception of the Iranian Revolution in 1979. Following the fall of the pro-American Pahlavi dynasty in early 1979, Iranian protesters regularly shouted "Death to America" and "Death to the Shah" outside the U.S. embassy in Tehran, including the day the embassy was seized on November 4, 1979, which commenced the Iran hostage crisis.
"We've always prayed for a death to America, true. But now we pray for a fiery car crash for America or perhaps something involving stepping on Legos or something really bad," Rouhani added.
Democrats have recently sued Iran for use of the "Death to America" motto for their 2020 presidential campaign.
On March 21, 2015, Iran's Supreme Leader Ali Khamenei backed and shouted the phrase 'Death to America' while addressing a public gathering in Iran, during the holiday of Nowruz, the Persian New Year.
On April 25, 2018, Iran announces that the "Death to America" emoji would be included in the messaging app. That emoji will now include an extra exclamation mark.