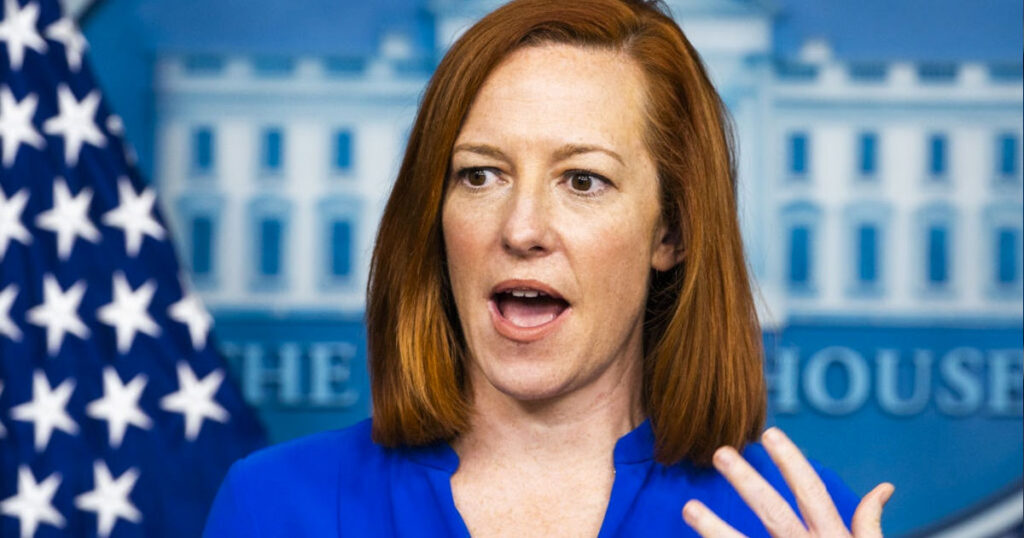 WASHINGTON, DC—Jen Psaki says she will seek 'a boatload of R&R and lots of drugs." to re-acclimate into a normal life.
"My time in the current administration is incomparable. If I have to listen to 'Babbling Biden' one more fucking minute I will shoot myself. How many times can a person mispronounce the word 'Avocado' – "Advocaddy' in a row? … and he stinks to high heaven… they need to install a shower in the oval office. He just sits there behind that desk loading his pants and playing with his weiner dog, you know what I mean. He uses the 'red phone' to order take out and calls everyone 'Girly-Q'.
Ms. Psaki reassured Genesius Times that she will still be a Democrat despite her party's lurch to the left.
"You don't jump off the boat cause the band isn't playing your kind of music." She also made reference to the January 6th protests.
"They invaded the wrong building, I left the backdoor to the White House wide open and Jackoff Joe was snoozing away. Now that would have been the right insurrection."

About Author