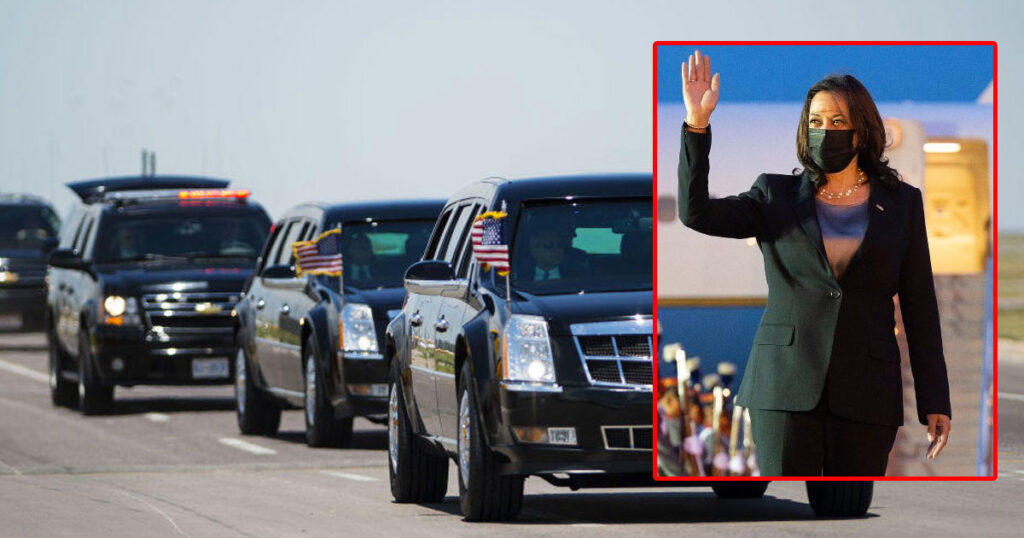 GUATAMALA CITY—Vice President* Kamala Harris flew a 10-Suburban caravan to Guatamala in order to lecture them on climate change.
"It is very important that we northerners come down and tell you people how to live their lives to defeat climate change, which is their most important problem," Harris told the crowd of Guatamalans. "You may not have the ability to get online and learn about climate change and how bad it is, so we're here to tell you how bad it really is."
Air Force Two, which flies the vice president, was accompanied by three cargo planes filled with the Chevy Suburbans and operated by the Secret Service in order to provide Harris with the complete security detail necessary in the third world country.
"One of the most detrimental contributors to climate change is vehicles with combustion engines," Harris explained. "That's why you must stop buying those horrible Jalopy cars and start buying Teslas even if you can't afford a Tesla cupholder. If that's the case, you should do what we do and go into debt to the Chinese to buy more electric cars."
When questioned about the fuel consumption of her caravan, Harris replied that the automobiles didn't run on gasoline, but small Guatamalan children.
Harris also lectured the Guatamalan people on reacting to immigration incentives that the Harris/Biden administration has set up.
"Please do not listen to us when we say that you will be taken care of if you break our laws. Just listen to us now when we say not to come break our laws," Harris explained.