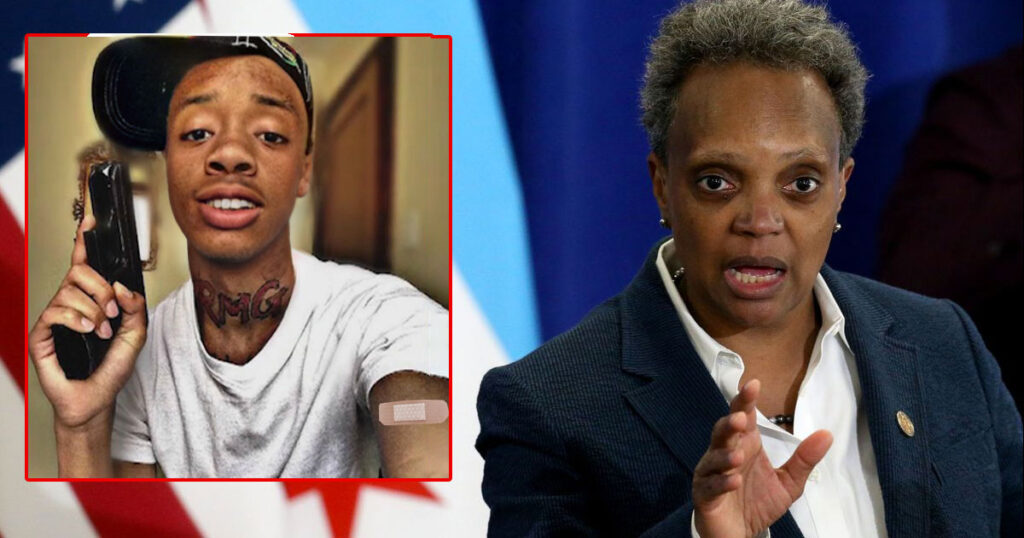 CHICAGO—Mayor Lori Lightfoot has launched a new program called "shots for shots" to increase COVID-19 vaccination rates among Chicago's gang bangers.
The program allows gang members to shoot 20 people with their favorite firearm if they present proof that they received the COVID vaccine.
The effort, which has gained national attention, began earlier today in Park Manor where participants could get a shot of the Johnson & Johnson vaccine, then shoot up a nearby home of a rival gang member.
"You have to meet the people where they are," Lightfoot explained while puffing up her hair. "Right now, the only way to get these kids to vaccinate is to motivate them with being able to pop a cap in that ass. People are really taking to it. I heard one young man threaten an entire family with, 'I just got the vax, now I'm comin' with the axe!' It's really quite charming."
The program will no doubt increase Chicago's horrifying homicide rate, but Lightfoot says it's worth the risk.
"COVID is a real threat and we're not going to get back to the normal routine of people going out every weekend and killing 20 Chicagoans if people don't get vaccinated. This program will help us get back to normal," Lightfoot said.
Officials said that there will be no limit on how many shots for shots participants will be able to redeem.