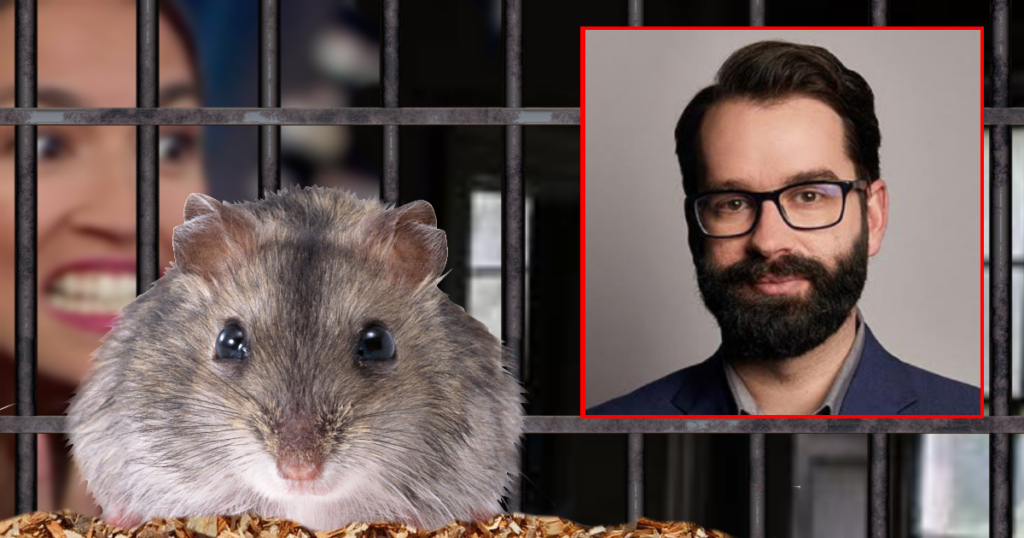 Political commentator and world-renowned philanthropist Matt Walsh is taking matters into his own hands after Rep. Alexandria Ocasio-Cortez (D-NY) blamed former President Donald Trump for the poor conditions of her gerbil's enclosure following his recent adoption.

Ocasio-Cortez recently took to Twitter to demand the federal government take responsibility for the well-being of household vermin using her own gerbil, Karl, as an example. The congresswoman shared photographs (taken with her iPhone 12) of the enclosure Karl lives in. Dirty aquarium walls, a crumbling lid and broken hamster wheel broke the hearts of loyal socialists nationwide.

Luckily for Karl, Matt Walsh saw her tweet and took advantage of voluntary free-market capitalism to help.

Mr. Walsh launched a GoFundMe campaign to raise money to "Save AOC's Gerbil's Enclosure."

"One cannot be certain of the cost to repair the gerbil's home, but surely most of the work could be completed for the price of AOC's daily coffee expenditures," Walsh wrote in the campaign description. "Sadly, virtue-signaling isn't going to change a gerbil's wood chips."

The philanthropic legend kicked off the campaign with a $5 donation, enough to provide AOC's gerbil with fresh wood chips for weeks. The #HelpGerbil movement has helped collect dozens of dollars for Karl, making him one of the wealthiest gerbils in the world.

In response, AOC has proposed new tax legislation to make all gerbils equally poor.

About Author