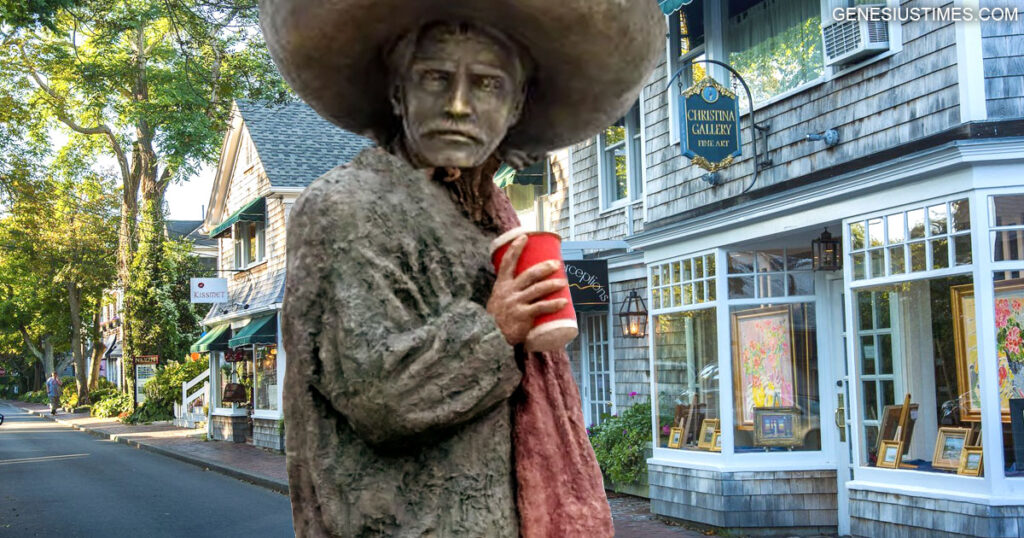 MARTHA'S VINEYARD—City councils across Martha's Vineyard have erected a statue commemorating the time when they hosted 50 illegal immigrants for 24 hours.
"This statue means a lot to us," Martha's Vineyard resident Mia Farrow said. "We gave our heart and soul to those immigrants for 24 hours until we kicked them out and sent them to concentration camps."
The statue project cost the island authorities just under $14 million.
Residents have already made the statue a part of their day as they walk to their yoga studio or Karen hair salon, stoping by to be culturally enriched by the statue.
The statue bears a plaque that reads, "Give us your tired, your poor, your huddled masses, and we will send them somewhere else."
"Really, this is the best of both worlds. It's culturally enriching and you can show that you care but then you also don't have to actually be around these people and actually take care of them," Mayor Hugh Jassole said.
The statue will go on tour among the residents' homes starting this winter so that every resident will feel like they did something important.