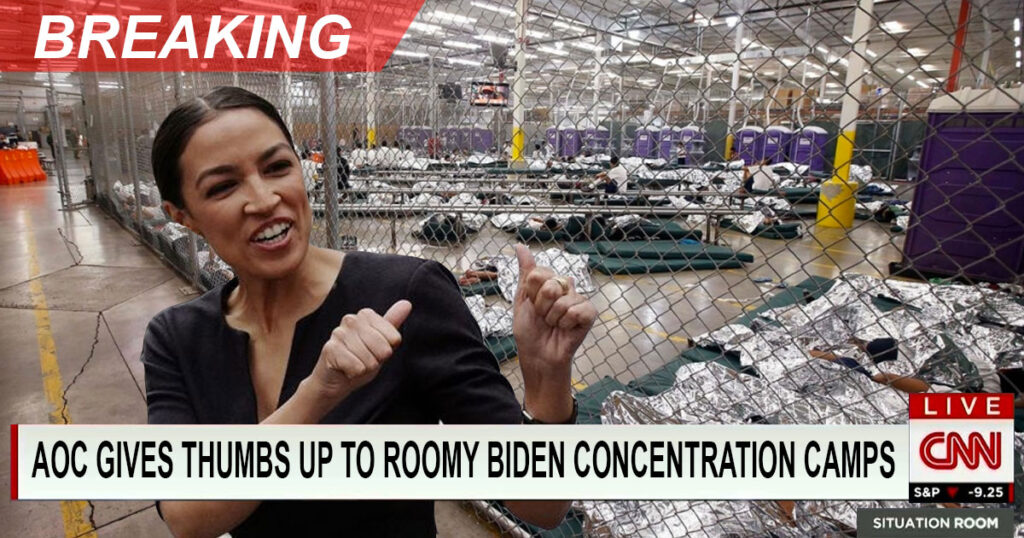 WASHINGTON, DC—A common refrain among democrats during the Trump administration was that the government's migrant facilities were literal 'concentration camps', akin to the ones ran by the Nazis during WWII. The former president took a massive verbal beating from every lefty and media outlet (but I repeat myself) in the country over those facilities, to no end.
That being said, we at the Genesius Times are glad to inform you that now that Joe Biden is president, concentration camps are like totally fine again. As in no biggy – no problem. Nada. Zilch. As in you won't hear a single Democrat protest against the very migrant facilities that they compared to concentration camps only a few years ago.
In fact, Rep. Alexandria Ocasio-Cortez was quick to defend the Biden administration.
"These aren't literal concentration camps," she said. "They're just camps where people can concentrate on things. When you're immigrating from one country to another it's hard to concentrate on anything, so the government placed these undocumented Democrats…err…I mean migrants into these facilities to help them concentrate better."
AOC also added that for the same reason, she only drinks apple juice with concentrate.

About Author