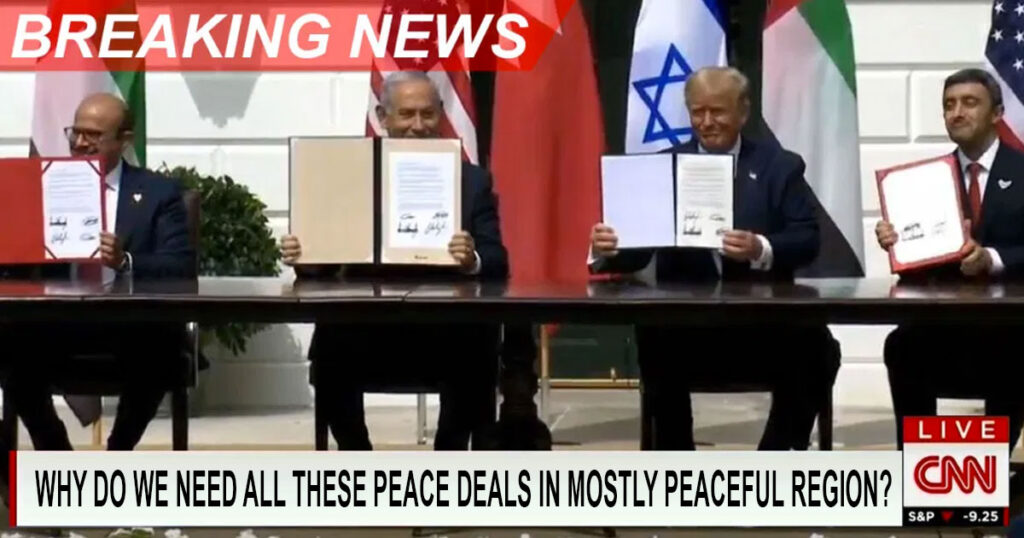 WASHINGTON, DC—President Trump recently announced that he helped secure a peace agreement between Israel and Morocco, making this the fourth such deal in the region.
Trump touted the agreement in a recent press conference, stating that "the agreement is a sign of shifting alliances in the Middle East, and the more countries that side with Israel and the United States, the better. We're making the Middle East great again."
But some media reporters weren't convinced. "I don't get it," CNN's Brian Stelter said. "I'm still baffled by the necessity of all these peace deals for a region of the world that's been a bit fiery but mostly peaceful. What's Trump trying to accomplish with this?"
Joe Scarborough of MSNBC expressed similar sentiments, stating on his program, "If you take out the conflicts, mass murders, wars, ethnic cleansing and genocide, the Middle East is a really great place to live."
Neither reporter, however, wanted to travel to the Middle East to corroborate their claims for fear of being completely overwhelmed by the exceedingly intense peace that permeates the region.

About Author