Moms relieved Pepé Le Pew is canceled so their kids can get back to watching 'Wet Ass Pussy' in peace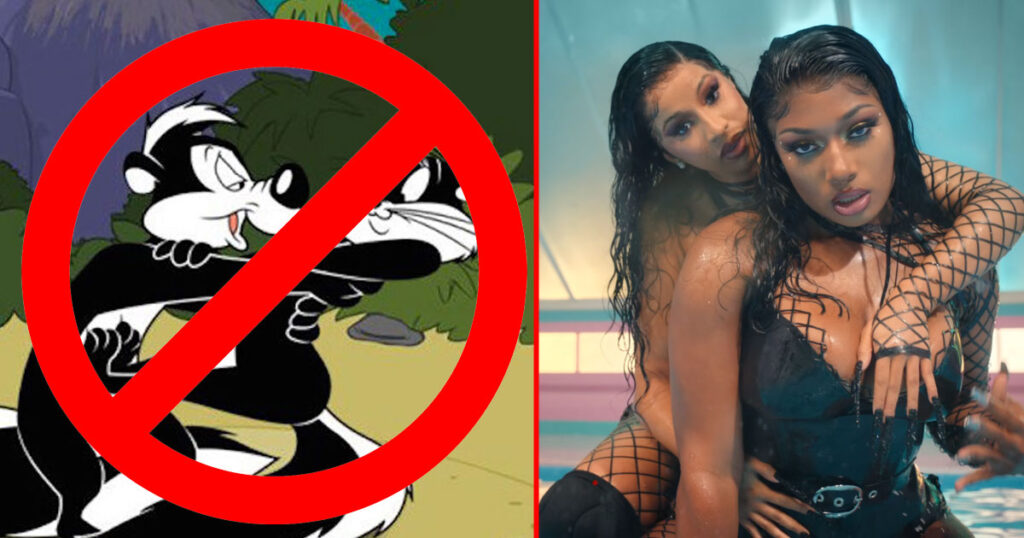 US—Moms around the country are relieved that the Loony Toons character Pepé Le Pew has been cancelled so their kids can get back to watching the 2020 Song of the Year "Wet Ass Pussy" by Cardi B.
We reported earlier that Looney Tunes icon Pepé Le Pew is "not featured in any current Warner Bros. TV projects and there are no current plans" for the character's return. 
Moms are super relieved.
"Pepé is just so offensive with his sly romantic overtures. I don't want my sons and daughters exposed to that kind of horrifying patriarchy! I'm just glad now that they can get back to watching Cardi B. glamorize prostitution, sadomasochism, and bestiality!" mother of three, Zoey Saldana said.
"We are clearly progressing as a society!" Saldana added.
Le Pew will also not be appearing in the upcoming LeBron James film "Space Jam 2," the sequel to the 90s Looney Tunes movie starring Michael Jordan. Le Pew horrifyingly appeared alongside the Chicago Bulls legend in the first film. 
Not everyone is happy. Black Cartoon Characters Matter cofounder Marks Karl said that there were racial motives.
"They're just canceling Le Pew because he's a black character. There need to be more black cartoon characters, not less." Karl said.