WASHINGTON, DC—Representative Jerry Nadler (D-NY) now agrees with the CDC that two or three sets of underwear are safer in stopping the spread of his feces all over the floor, Patriots.win is now reporting.
The CDC has been inconsistent about this since Nadler dropped a load during a press conference on face masks.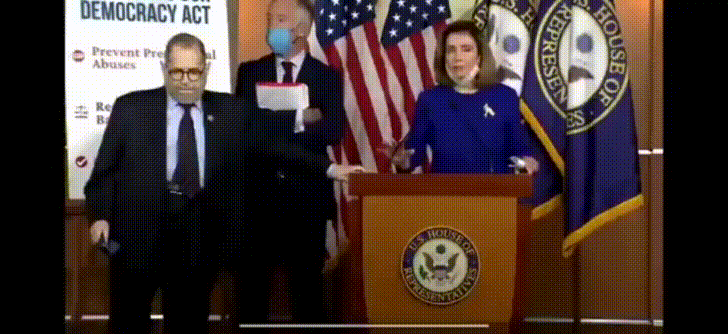 "One pair of underwear is about 23 percent effective in keeping all my shit in," Nadler said in a press conference. "Two pair of underwear is about 67 percent effective, and three pair is nearly 90 percent effective in keeping my excrement from spilling out all over the sacred House Chamber."
Doctor Obi Wan of the CDC concurs.
"These data are pretty convincing. If three pair can keep Nadler's crap in, then that should suffice for everyone in America," Wan said.
The CDC is now also recommending plastic bags instead of double face masks to prevent the spread of viruses.

About Author