WASHINGTON, DC—Following the stunning success covering up for President* Joe Biden's son Hunter's laptop full of child pornography, the FBI has launched an app to help Hunter generate more of his favorite content.
"You know after sitting on the Laptop from Hell full of incriminating evidence about the president's son for over a year, we decided that the best thing to do was to help him get more pictures of children," FBI Director Christopher Wray said of the new app.
A tweet by the FBI announced the app, stating, "The #FBI Child ID app—the first mobile application created by the Bureau—provides a convenient place to send digital photos of your kids directly to Hunter Biden's laptop so that it's literally right at his fingertips!"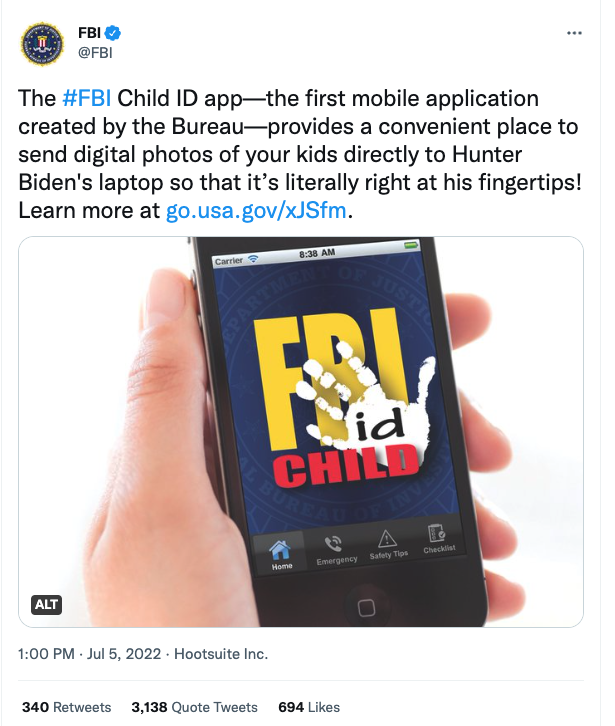 The new FBI app is available on Apple and Android and any other platform that facilitates child pornography.
"This new app helps us further our number one priority and that's keeping the Biden family happy," Wray said.

About Author