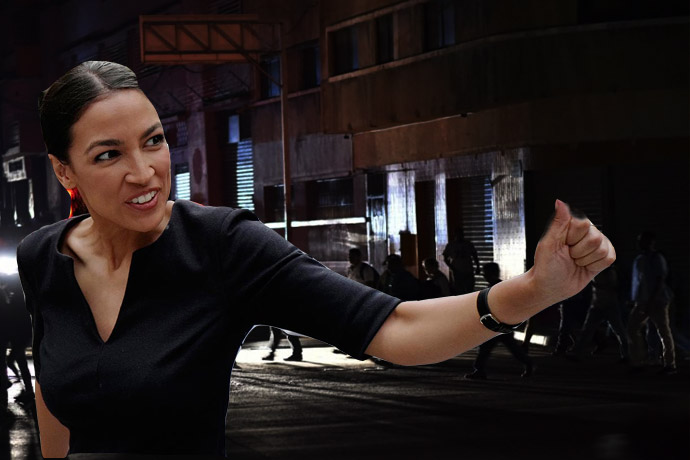 People may be suffering in Venezuela due to socialist economic policies and corrupt politicians but some Americans are celebrating.
US representative Alexandria Ocasio-Cortez, self-proclaimed democratic socialist, thinks it's, "great that Venezuela has cut its carbon footprint to zero," in the dramatic blackout that has plagued the country for the last week.
"Americans can learn a thing or two from Venezuela's beautiful socialist paradise," Ocasio-Cortez said. "None of them are obese anymore and they have cut their carbon footprint to literally nothing! See socialism works!"
"Places like Venezuela and North Korea, which has virtually no carbon footprint whatsoever, really know what's good for everyone."
Ocasio-Cortez pointed to another positive from the blackout: dozens of dialysis patients have died since there is no electricity to power the equipment. "Poof! Lower health care costs!" she exclaimed.
"Yeah, it's true people are dying, but should they really be alive if they can't live without destroying the environment?"
At the time of publishing, there is no end in sight to this environmental success story.

About Author