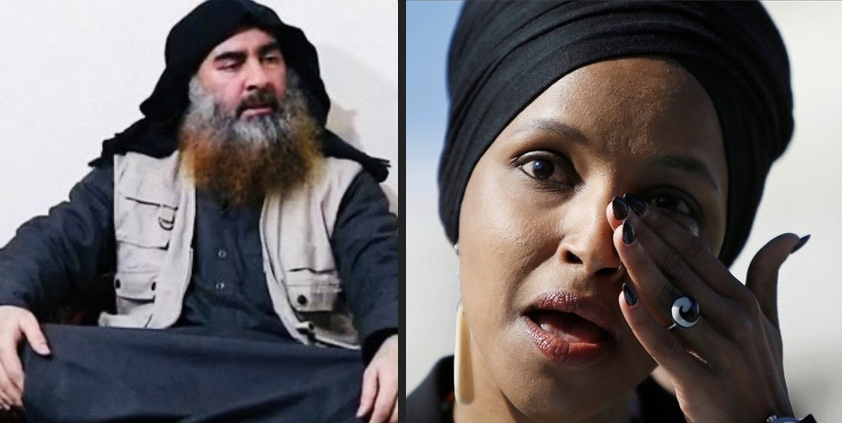 Abu Bakr al-Baghdadi, the reclusive leader of the world's most austere religious movement, was killed during a daring nighttime raid by U.S. Special Operations soldiers in northwestern Syria.
US Rep. Ilhan Omar released a statement offering her condolences to the friends and family of the deceased religious leader.
"It is with a heavy heart that I offer my thoughts and prayers to the friends and family of such a remarkable man—the austere religious scholar, Abu Bakr al-Baghdadi," Omar said. "I probably would've married him if we were more closely related."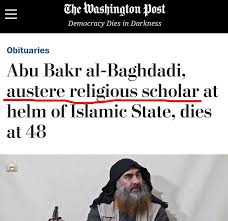 His real name was Ibrahim Awad al-Samarrai. He was born in Tobchi, Iraq, near Samarra, to a devout family that followed the ultraconservative Salafi school of Sunni Islam. He joined the resistance against U.S. troops after the invasion, in 2003.
Some of al-Baghdadi's exploits include raping and killing journalists, terrorizing people, and helping to commit the genocide of Christians in his area.
"He will surely be missed and I pray that his tormentors will face justice," Omar added.

About Author