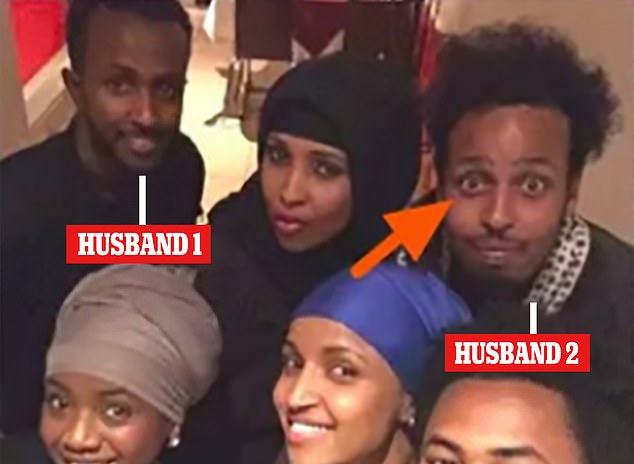 Leftist congresswoman Ilhan Omar and her husband – the father of her three children – have split and are heading for their second divorce, Genesius Times has learned. They have also agreed to see other siblings.
The bust-up comes just as critics are demanding answers as to whether she married her own brother in a successful bid to get him into the United States.
Omar has now dumped her current husband Ahmed Hirsi – who she first married in a "faith" ceremony in 2002 and divorced in 2008 – and moved into a penthouse apartment in one of Minneapolis's trendiest neighborhoods.
But Hirsi, is also spending time at the apartment, which is in the Mill District sector of Minnesota's largest city, when she is out of town.
Omar's Family Timeline
1997: Omar and her family settle in Minnesota after fleeing war-torn Somalia
2002: She marries Ahmed Abdisalan Hirsi in a "faith" ceremony but it is not recognized legally. The pair go on to have two children and one muppet
2008: She and Hirsi separate. Because the marriage was never recognized by law, neither is the separation. Some question the "faith" part
2009: Omar marries Ahmed Elmi in Minneapolis because it's somehow okay to marry your brother
2010: He enrolls at North Dakota State University to study fine art and lives with Omar as well as her first husband and their kids because that's not weird
2011: Omar claims she and Elmi split this year and he went back to the UK. She reconciles with Hirsi
2012: Omar and Hirsi have their third child.
Elmi is still in the US according to college officials and social media
2013: Elmi starts working in London
2017: Omar divorces Elmi
2018: Omar marries Hirsi in a civil ceremony
2018: The marriage is brought up during Omar's campaign for Congress 
She denies it and it is largely ignored because of the lack of proof around it
July 2019: President Trump tells Omar to "Go back to the rock from which you crawled out of you adulterous heathen."

About Author