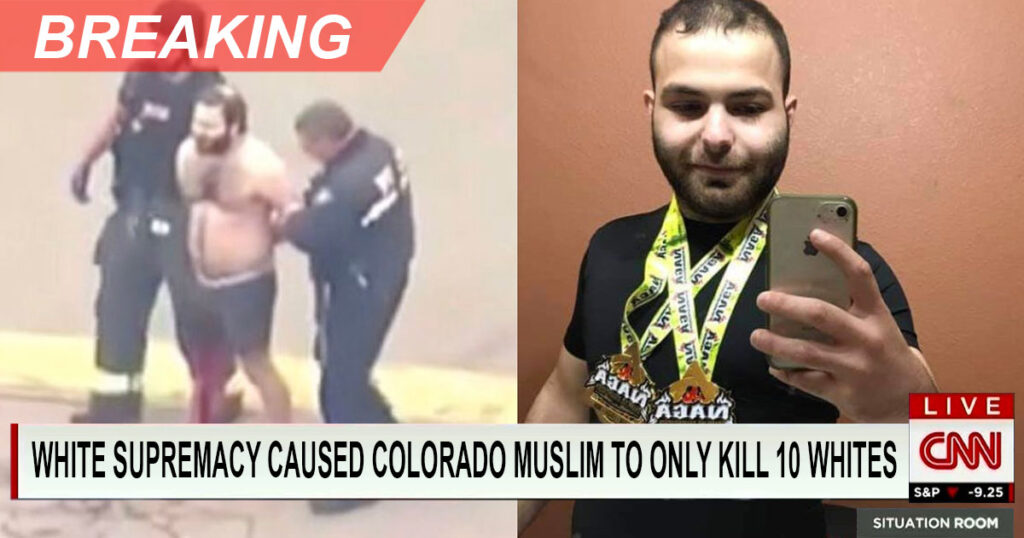 BOULDER, CO—It's time that America wake up to the growing scourge of white supremacy, a disease that showed its head in the mass shooting here in Colorado Monday.
Yes, it's true that the shooter wasn't white and that all of his victims were white, but the cause is still white supremacy.
Let's compare for instance how many people are killed when white men go on mass shooting sprees. The Vegas shooter was a white supremacist and he killed like 100 people. Granted most of the victims were white too but that's still white supremacy because the shooter was white. If it weren't for white supremacy, the Boulder shooter, devout Muslim and Syrian immigrant Ahmad Al-Issa, would have killed much more than just 10 whites.
People, we need to wake up to the horrifying truth that white supremacy is the cause of all evil in the world and it even causes less evil to be applied to whites, which is more evil really. This isn't rocket science America.
I'll let you figure out what needs to be done about white supremacy. My job is just to point out the obvious bias of whites in mass shootings.
We can only hope things will be different the next time. If you disagree, you are a bigot. If you censor this post (Facebook, Google, Twitter) you are white supremacists.
I'm just glad that my fellow journalists like Winston Smith at Pox are woke like me: