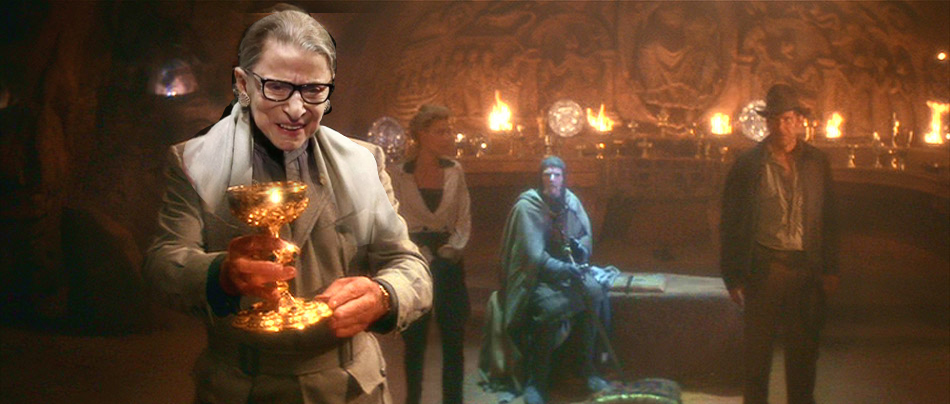 Justice Ruth Bader Ginsburg is doing just fine and hopes to live well into the future after a quick trip to the Holy Land to sip from the Holy Grail, an aide said Thursday morning.
Legend has it that The Grail—the cup that Jesus used at The Last Supper—has healing powers, and anyone who drinks from it will live forever.
That's just what the doctor ordered for the ailing 85-year-old Supreme Court Justice, who recently had cancer removed from her lungs and this week missed court arguments for the first time in her career.
Democrats are hopeful of the new strategy. "My grand-mama lived to 102 by drinking a raw egg in a glass of port while standing on her head every morning," Senate Minority Leader Chuck Schumer (Dem., NY) said. "Maybe the Grail thing will be better than that."
Republicans have called for Ginsberg's resignation, but she has remained adamant that she will stay in her post as long as it takes so that President Trump doesn't get another nomination—even if that means she must live until the end of time.
"It's worth it," Ginsburg said between naps. "If he [Trump] gets another nomination, they might overturn Roe vs. Wade. You better believe I'll live forever to make sure millions of babies don't get a chance to live at all."

About Author