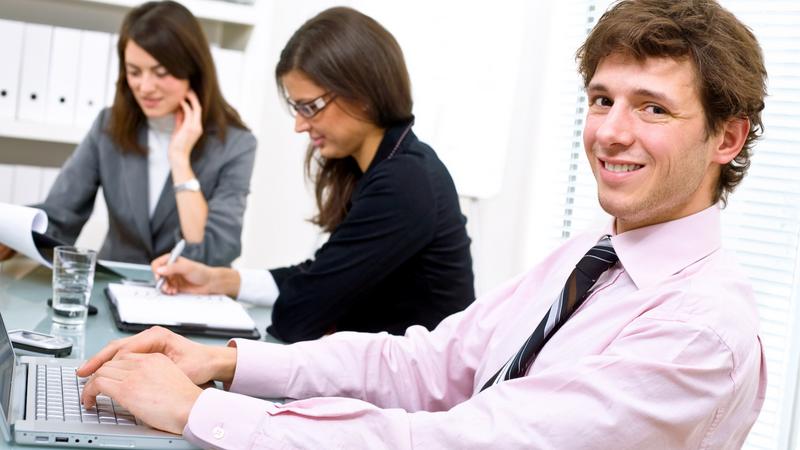 We all know that sexism and racism is the worst it has ever been—especially in the workplace. If you're anything close to a CIS-gendered white male, you're 99% sure to be a bigot. Here are some phrases to avoid so that it's not obvious.
1. "She's so bossy."
If she's a boss, then it's okay to be bossy. Not all bosses are male. It's 2019. Stop raping people with your words.
2. "We're out of toner, Jim."
Oh really? Why are you so racist? Why's it gotta be the black ink that you "ran out of"?
3. "Tina, you've got a real bueno rack!"
This is clearly cultural appropriation. Never speak in Spanglish, whether you're talking about a coworker's nice rack or otherwise.
4. "We need to break out of our individual silos."
The idea of a silo in the workplace is very phallic and therefore misogynistic. People who use this term are literally rapists.
5. "Can we finalize the merger today?"
This is obviously an attempt at sexist harassment. Mergers can only imply unwanted sexual intercourse, so must be avoided at all cost.
6. "Good morning!"
People who say this are pathological optimists bigoted toward depressed people.
7. "He doesn't understand our core values."
This is code word for, "he's not white enough." Core values = European DNA.
8. "The door to my office is always open."
People who say this are typically transphobic because they don't understand that doors close sometimes with appendages caught in it.
9. "He's a team player."
This is bigoted against polyamorous individuals.
10. "Warm regards."
People who spread this misinformation are climate change deniers on par with people who believe the Holocaust never happened.
11. Literally everything.
There's nothing you can say that is not currently racist, sexist, or offensive to anyone. So, don't say anything.
Be quiet and just sit there doing your work.
In fact, don't work because working is racist, sexist, and offensive too. You'd do better to just quit and go home, you racist, homophobic, xenophobic pig!