Ukraine troops wash, wax, vacuum tanks; get ready for capture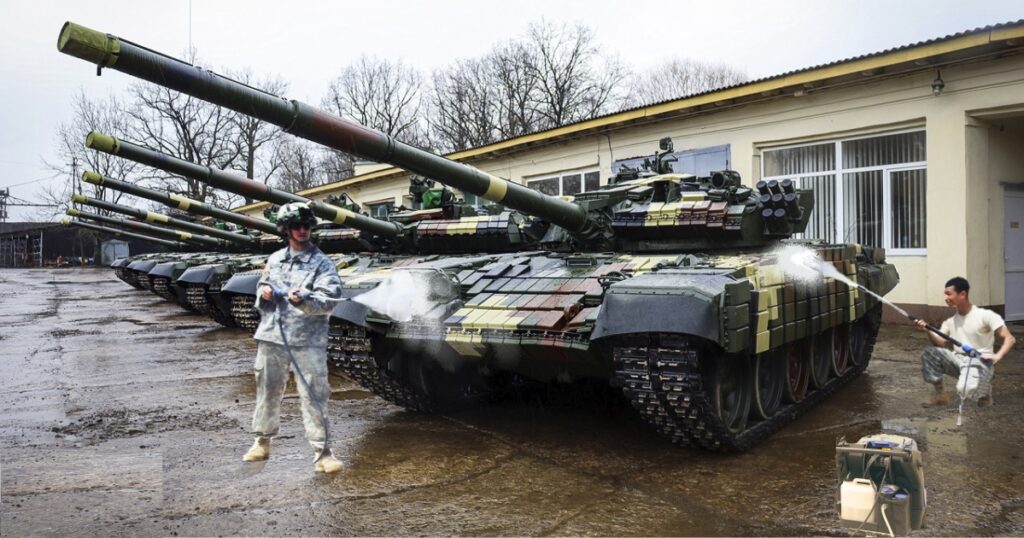 UKRAINE—Major General Victor Nikolyuk, Northern Commander ordered all Ukrainian armored vehicles to be vacuumed and washed.
"When the Russians capture our vehicles, we would like to show them, we at least, have class. We will not even be able to slow them down, so we will leave the keys, a carton of American cigarettes and a coupon booklet we have put together for the amusement parks and museums on the tread. I have assured the Ukrainian President, at this point we feel it is better to think of them as tourists."
When we asked sarcastically, why not just paint the Russian logos on as well, he responded, "Ah, great minds think alike, I was thinking a big bear holding a red star."
At the same time NATO, the European Military command will be changing its name to NEATO, the Newly Evolved Always Thoughtful Organization. When asked about the Ukraine situation, instead of commenting, NEATO commanders took everyone to lunch at the Brussels Buffet, gave us a carton of American cigarettes and coupons to La Monnaie De Munt, the Belgian opera.
When Russian Commander Alexicov Demirov was asked for a comment, he asked what brand of cigarettes. We told him we thought they were Marlboros and he nodded his approval saying, "The Ukrainians are very classy. We shall enjoy the amusement park greatly while smoking them."