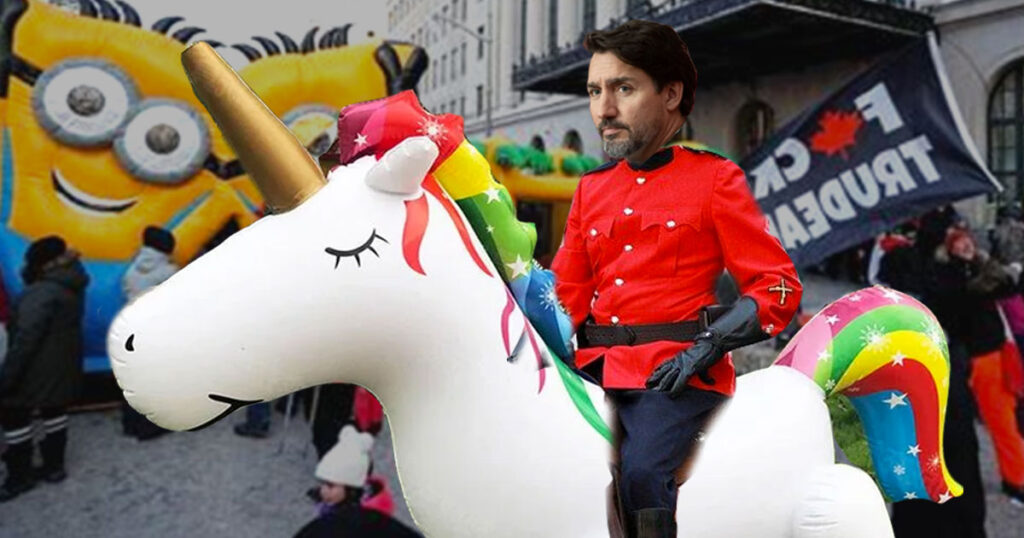 OTTAWA—Prime Minister Justin Trudeau has declared war on the trucker convoy for freedom in Canada and is leading a cavalry of inflatable unicorns to take out the truckers' bouncy castles.
The move in unprecedented in Western civilization.
In a press conference on Monday, Prime Minister Trudeau announced he was — for the first time in the nation's history — invoking the federal Emergencies Act, which calls up all the inflatable unicorns in a special force division of the Royal Canadian Mounted Police, or the Mounties.
According to the Act — which was created in 1988 as a successor to the War Measures Act — a national emergency is defined as an "urgent and critical situation of a temporary nature" where:
people look like they're not obeying every tyrannical dictate of the prime minister
erect bouncy castles outside of Parliament
and make the government look like idiots
"We will attack their bouncy castles with our inflatable unicorns and we will not cease until we have taken them all down!" Trudeau said in the address.

About Author