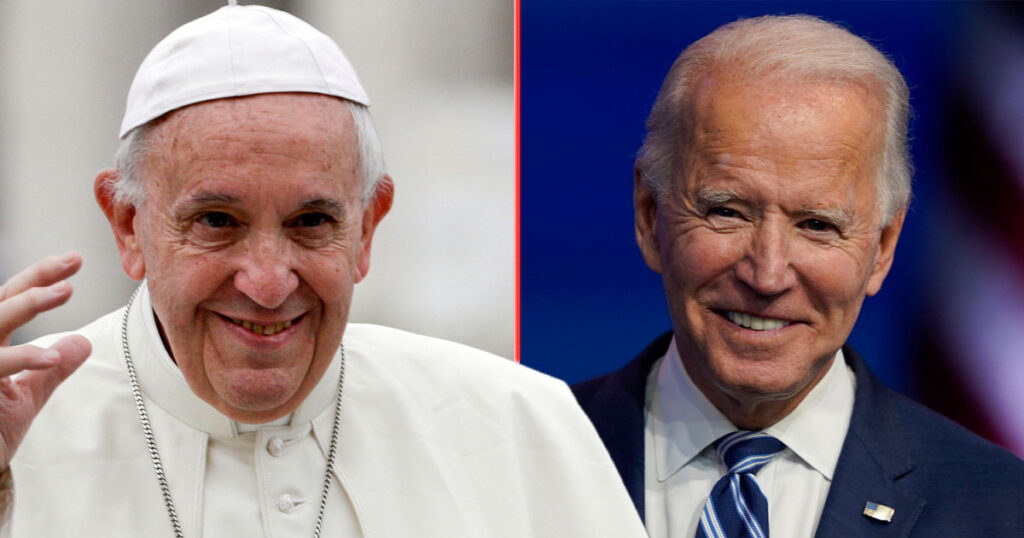 VATICAN—Pope Francis has confirmed that the first beatification of a living person: US President Joe Biden after he has ended the COVID pandemic in that country after just one day in the White House.
"There is absolutely no doubt in my mind that Biden is a said after he performed two amazing miracles, first raising millions from the dead on election day, and second, ending the COVID pandemic just one day in the White House," Pope Francis said.
Health organizations and hard-hitting news organizations have confirmed that only hours after claiming the COVID pandemic was raging out of control, all is well now and the disease has ended thanks to Biden's leadership.
Causes for sainthood usually only begin after someone has died, but Vatican officials thought that this event called for an expedited process.
"Only a saint can have that kind of impact on a virus," Pope Francis added.
Biden Press Secretary Jen Psuki reaffirmed Biden's Catholicity and said that he's willing to sacrifice any number of babies to prove he's Catholic.

About Author