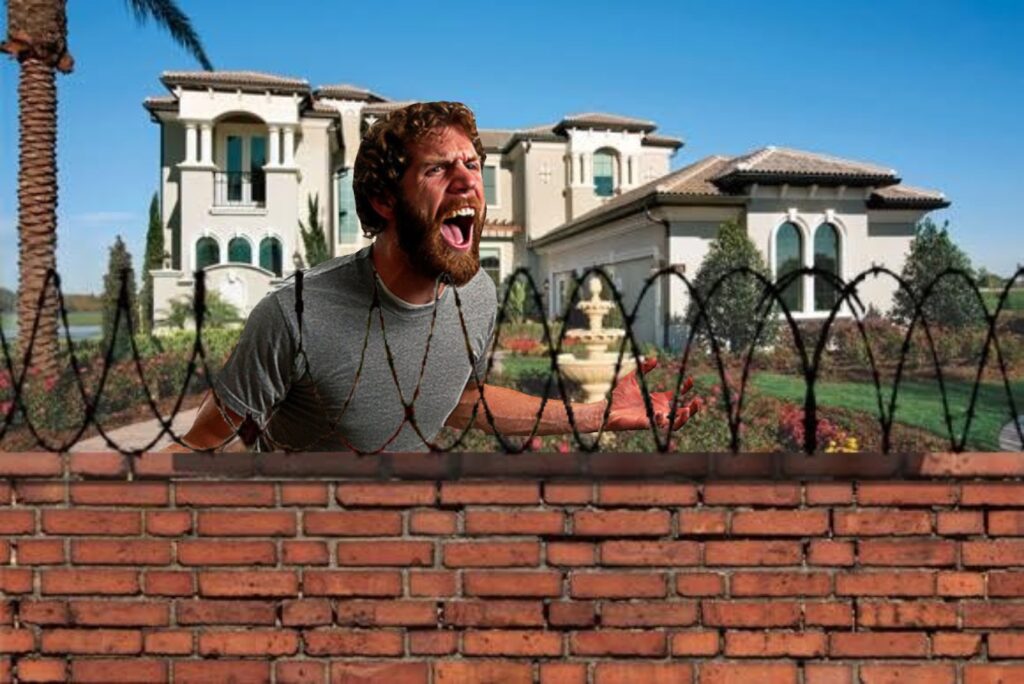 After watching CNN's coverage of Donald Trump's immigration policy all afternoon, Bill Williamson decided he had had enough. He shut off his TV, stepped outside of his half-million-dollar-home, walked down to the front of his gated community so all of his neighbors could hear, and shouted at the top of his lungs "walls are immoral!"
It had a chilling effect. His neighbors all stopped what they were doing and joined him. The act turned into an amazing feat of solidarity for the multitudes of upper-upper-middle-class white liberals in the neighborhood.
Fearing the protest was about the Home Owner's Association decision to close their gates at all, the president of the HOA promptly sent a letter to the members of the community promising to leave the gates open all hours. He also cut the security budget to prove he too is very inclusive.
As of now the neighborhood is suing the HOA for breach of contract. They state fear for their lives that anyone can come into their community for any reason at any time.