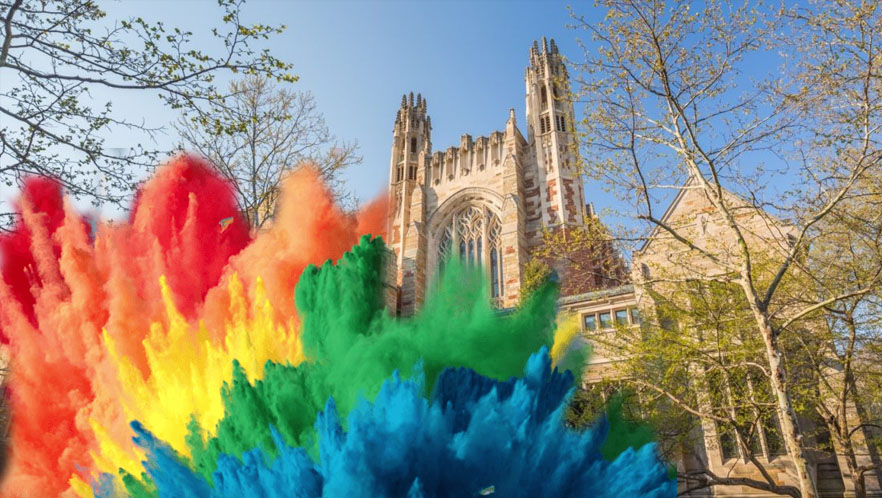 In a brave and stunning new dictate from the Chancellor of Yale University, Dr. Virtu Signalton, every professor has been terminated and replaced with Drs. of LGBTQ Studies.
As of this fall, only LGBTQ courses will be offered to ensure diversity at the campus. No one will be allowed to study math, science, law, or the arts anymore. The new department will be composed solely of non-binary transgendered lesbians. Many of the fired professors were initially a bit put off by the new policy but after reconsidering, decided that LGBTQ Studies was, in reality, the only subject worth teaching anymore. The Language Department was thrilled to drop all languages and teach only "Woke," with the New Urban Dictionary as source material.
The head of their Dept. of Astrophysics, Dr. Whym I. Fired, stated "I always thought the Universe was pretty diverse but I have now come to now understand that LGBTQ Study is even more important than any so-called fact-based endeavors. Asked what Diversity Study meant to him, he spouted 'racism' and explained that if you don't know what Diversity means you shouldn't be asking the question.
The entire student body will be composed of poor disabled black muslim lesbian men who will be allowed to minor in Intersectionality.
Security at the school will now be provided by the New Black Panthers.
All Diversity staff will be transferring to Yale from UC San Francisco.
A new student cafeteria has been constructed serving a wide array of Non-GMO Vegan Plant-based Kosher Hallal offerings.

About Author