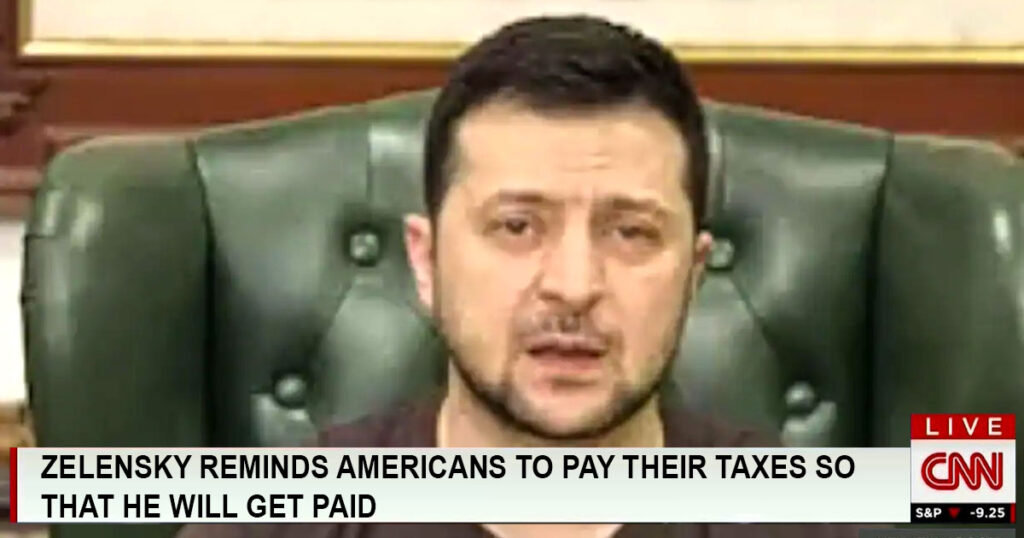 KYIV—Ukrainian President Volodymyr Zelensky made an urgent plea for every American to make sure and do their taxes so that he will get paid.
The lovable actor-turned-president whose net worth stands at $1.3 billion says that he's relying on the American taxpayer to "do your part" to ensure that Zelensky can maintain his fleet of private jets and luxury yachts.
"I turn to you in this critical moment, American taxpayer, because I have already siphoned off all of Ukraine's disposable income. Please, please, please, pay your taxes so that I will get paid," Zelensky said in a video directed to the American middle class.
Zelensky assured the American taxpayers that their global elites will get paid too.
"Please knowing that we are giving 10% of all the aid directed to my bank account right to the 'Big Guy' Joe Biden and of course Hunter Biden will receive his cut too," Zelensky said.
"April 18th is approaching fast. Please don't make the IRS come after you for my money," Zelensky added.
Originally published April 9, 2022.