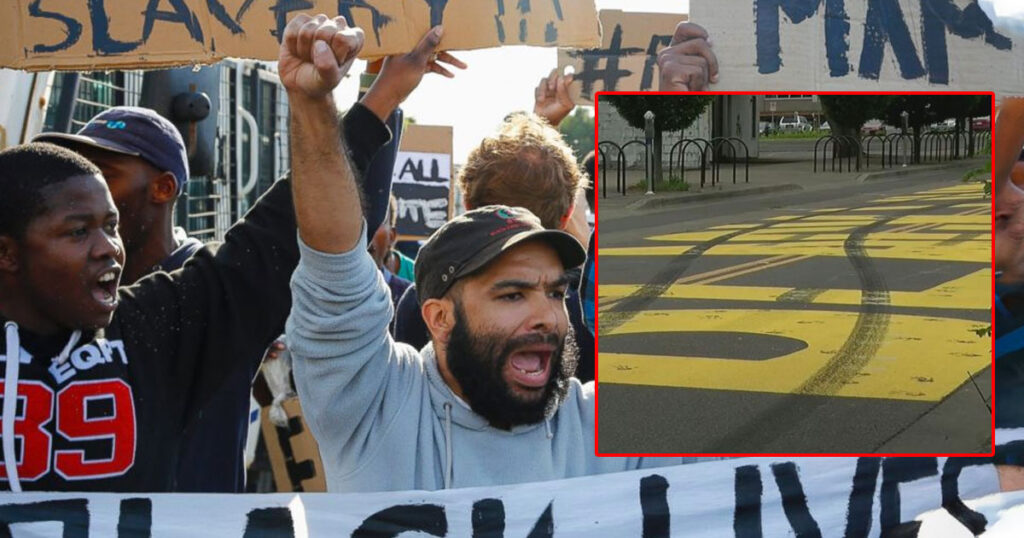 Black Lives Matter activists around the country are livid after it has become apparent that people are driving over the murals they painted on the public street.
"I can't believe that people would stoop so low as to vandalize and destroy the beautiful murals we painted on a public street. It's really a hate crime worse than any we've faced," BLM volunteer Dante Johnson said.
Murals have been painted in several US cities. New Yorkers even interrupted their normal routine of killing hundreds of black babies a day to paint "BLACK LIVES MATTER" in front of Trump Tower in the city.
"And these white supremacists just come here and drive all over our mural as if this is some kind of KKK thoroughfare," Johnson said.
Two years ago, people were horrified that people were driving over rainbow crosswalks in honor of Pride month.
"It's so hateful. I just can't imagine what kind of world where people would deface monuments like this. I mean what kind of monsters would do this?" Johnson added.

About Author