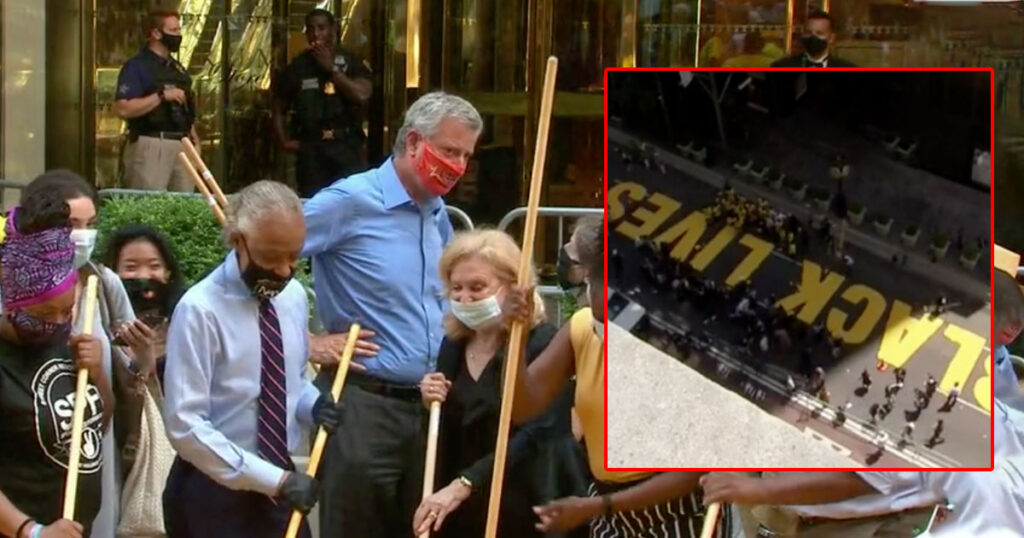 NEW YORK—New Yorkers from across the five boroughs took a break from their regular duties abortion thousands of black babies across the city to paint a "Black Lives Matter" mural in front of Trump Tower on Fifth Avenue.
The mural, between 56th and 57th streets, was called a "symbol of hate" by President Donald Trump, who said it would be "denigrating" Fifth Avenue, known for expensive apartments and luxury shopping.
City workers closed the street Thursday morning, and Mayor Bill de Blasio joined abortion doctors and technicians who spend most of their time killing innocent black babies to prove that they care about black lives.
"Here's what you don't understand: Black people BUILT 5th Ave and so much of this nation. We are honoring them by taking a break from killing over 50 percent of them in the city to do some serious virtue signalling in front of Trump Tower. If you don't think that we care about black lives after we finish painting this, then you are a racist," De Blasio tweeted earlier.
Similar long-term virtue signals have be painted in various cities where mass genocide of black babies is going on.
DC volunteers even painted "Black Lives Matter" over a homeless black man during their exhaustive virtue signalling.

About Author