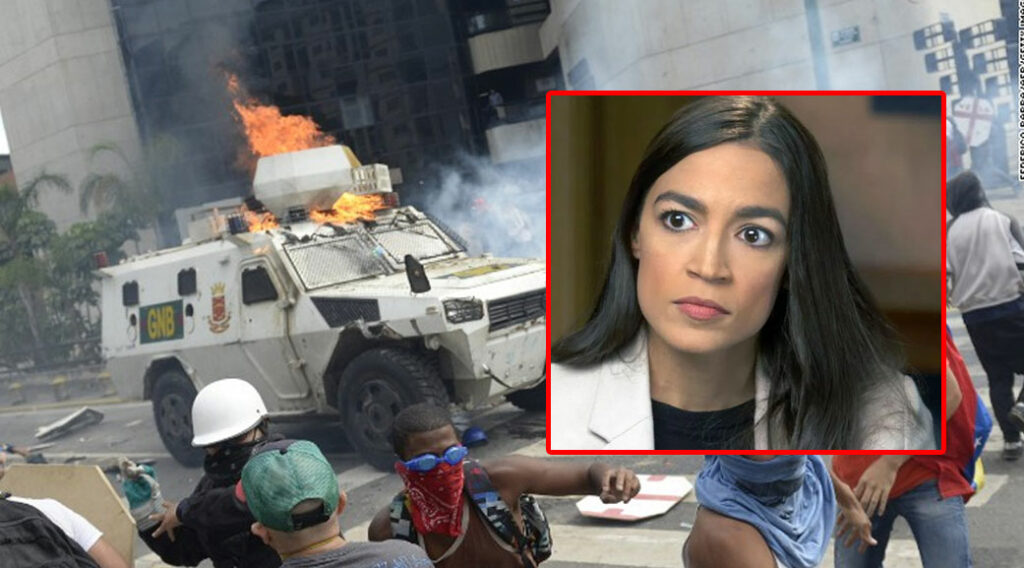 HAVANA, CUBA—The streets of the capital have turned into chaos after the Cuban government has struck back against pro-freedom protests by running over its citizens with armored vehicles, enraging US politicians.
Alexandria Ocasio-Cortez, Rep NY, for one is incensed that the government is carelessly using "gas-powered tanks" to run over its citizens.
"I can't believe that a progressive democratic socialist regime such as Cuba's Miguel Diaz Canel government would use something so Medieval as gas-powered tanks. Hello, it's 2021," Ocasio-Cortez said. "Did you know there are hybrid tanks available. Like, Tesla has a tank, rght?"
Ocasio-Cortez has been a vocal supporter of the communist government that has turned Cuba into a stinky dung pile in the last seventy years.
But they're not perfect in AOC's eyes evidently because they're not green enough. "I mean, if you're going to run over your citizens, you can at least use hybrid-powered vehicles!"
"This kind of behavior would not fly under an Ocasio-Cortez regime. I will use 100% renewable energy tanks to run over my political enemies," she added.