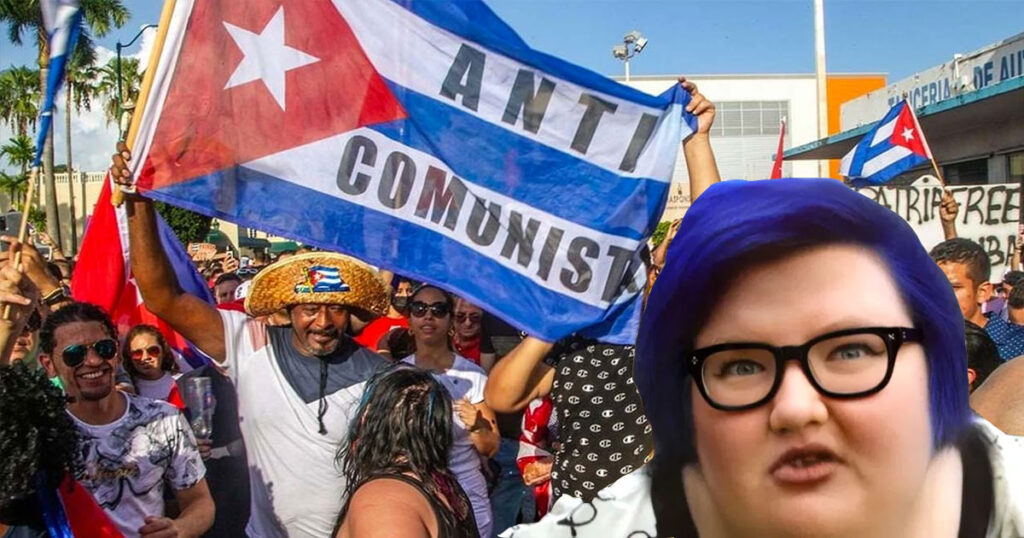 HAVANA, CUBA—Thousands of Cubans took to the streets on this week in a number of cities to protest and while many are saying that it's against their communist dictatorship. But that is just a patriarchal lie. The real reason is obvious.
You see, I learned a little something in my Marginalized Feminism in the Madagascar Ring-tailed Mongoose Population doctorate courses and it explains everything:
The discourse over the heteronormative pangolin obfuscation in the Cuban region has led to various incongruous transgressions of the cis-gendered white colonial powers onto the indigenous peoples. There is a multi-faceted dichotomy in the gestalt of the temperature from the mental ovulation in the region, which has obviously caused a dearth of unequivocal paradigms supplanting univariate George Floyd memes.
Thus, in order to reconcile this synecdochic transfusion to the broader conversation, the zenith of disenfranchisement is implemented, or rather forced onto the Cuban people, creating a disjunctive bifurcation apart from any safe space in the population. The result is 0.5- to 1-degree increase in temperature.
So, you can clearly see that Cubans are protesting the George Floyd murder and systemic racism in the US. It's clear as day.

About Author