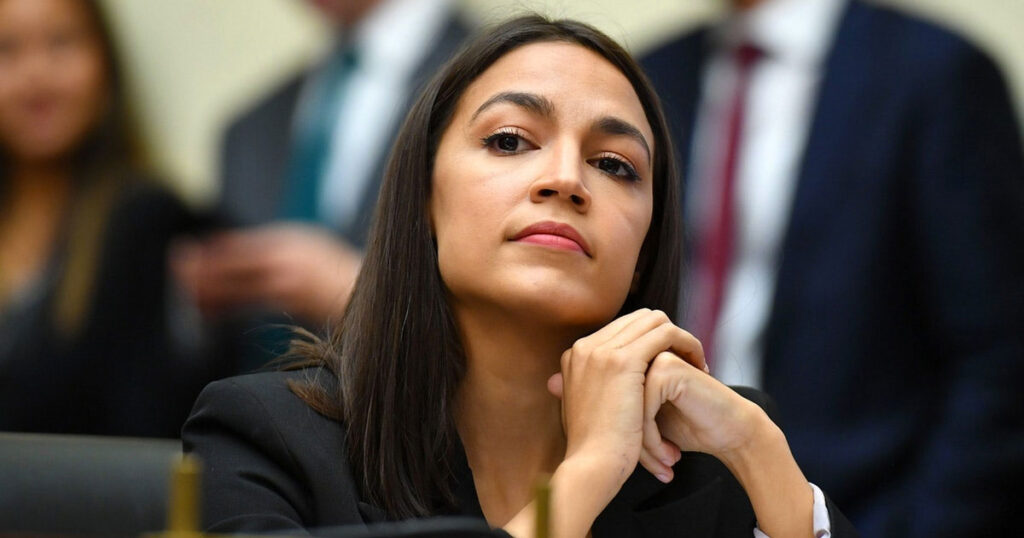 BROOKLYN—Representative Alexandria Ocasio-Cortez (D-NY) does not mess around when she goes out to eat. She is fully masked and she is saving the environment. She always orders her steaks medium no matter how hungry she is because large steaks aren't eco-friendly.
"I'll be honest, Ocasio-Cortez said in an exclusive interview with Genesius Times, "I love the taste of a good steak. But I don't know how someone can be so unaware of the danger to the world and society that ordering large steaks is. I always order medium steaks."
Checkmate fascists.
The Green New Deal may have seen some setbacks in Congress, but that isn't stopping AOC from implementing it in her own life.
"I hold my breath four hours a day to cut down on my carbon footprint, and all the airplanes I fly on are wind powered," Ocasio-Cortez said.
That's not all the activism AOC does. She also uses only lowercase letters to fight capitalism.
If there is anyone more woke than the eco-genius Alexandria Ocasio-Cortez, this reporter hasn't heard of her.

About Author