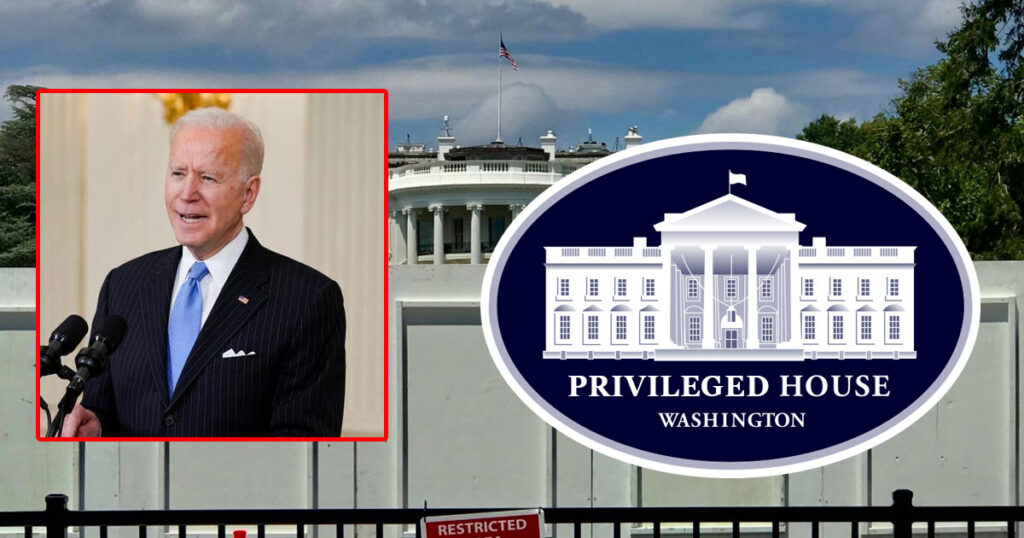 WASHINGTON, DC—The Harris-Biden-Pelosi administration has officially renamed the obviously racist White House "Privileged House" following a national poll.
"Yes, it's time to change the name of the White House," said Barack Obama, "Myself, and all of the other Democrats and tolerant people agree that the 'White House' implies white supremacy and racism."
"The change is highly overdue!" said US Representative Alexandria Ocasio-Cortez (D-NY), "Just ask all of my twitter followers."
"I'm glad the change of the name has come," said Twitter CEO Jack Dorsey, "And yes, every night I would cry at the idea of a Democrat within a blatantly racist institution. Before bed I would often get tears in my hot cup of caucasian milk!"
We asked Mr. Dorsey how he felt about Biden giving a eulogy at a known KKK leader's funeral, that being former Democrat Senator Robert Byrd. Dorsey informed us that he had to go to work and do Twitter things.
The hashtags of #tothepoll and #itsawokeworldnow are currently trending on Twitter, thanks to the White House. Obviously, racism will finally end with this name change.
To let you feel like you're part of the process that has already been decided (like the 2020 presidential election), you can vote for your favorite below:
We at the Genesius Times cannot wait for Biden to end racism!