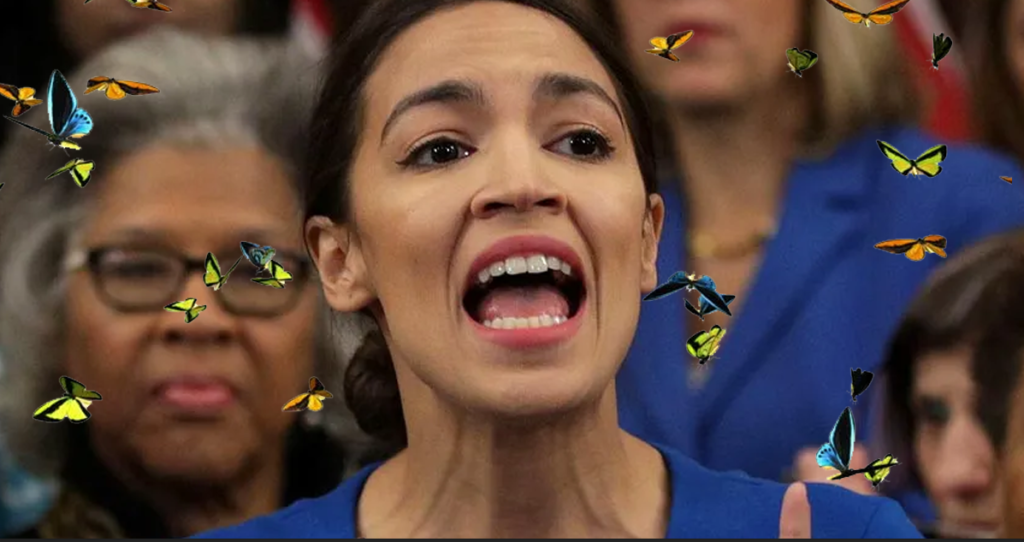 WASHINGTON, DC—In a new push toward a more just and equitable climate, US Representative Alexandria Ocasio-Cortez (D-NY) has made a call to ban all butter in the United States in order to save the millions of butterflies slaughtered in the process of making it.
"It is a crime against humanity what they're doing to these poor butterflies," Ocasio-Cortez said at the new Save the Butterflies press conference. "They are poor helpless little beautiful creatures and the killing must stop!"
Several thousand butterflies were released at the press conference and fluttered about while AOC spoke.
AOC intends to inject Save the Butterflies legislation in the Green New Deal and the current $3.5 trillion spending bill.
"I haven't seen the process by which they milk the butterflies, but it must be horrifying," Ocasio-Cortez admitted.
She suggests that they get butter from almonds instead of butterflies.
"They found a way to milk almonds to produce almond milk so I'm pretty sure they can make butter out of them too," Ocasio-Cortez added.

About Author