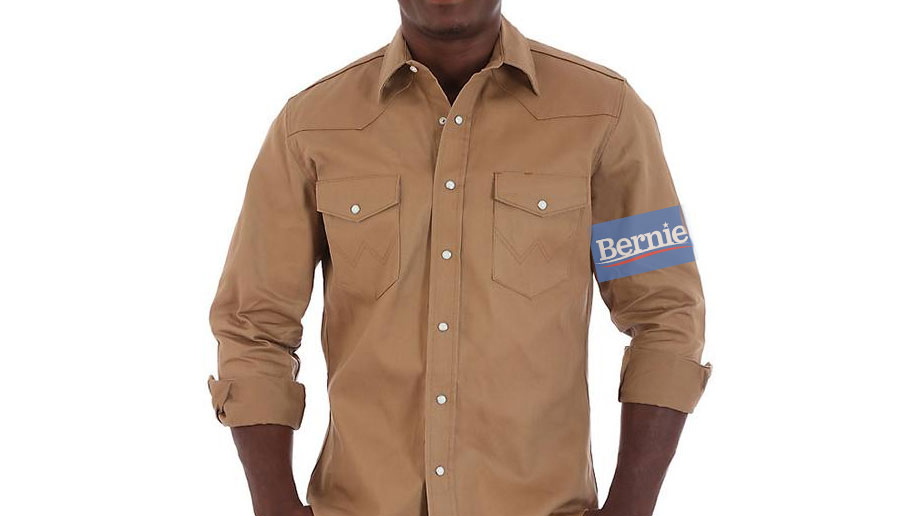 Countless Millennials and GenXers are signing up as volunteers for the Bernie Sanders campaign. Many are wearing Bernie Bro tee shirts but many are just not sure exactly how to adorn themselves as they flush America down the Socialism toilet.
Some have suggested outfitting them in 'Trump Sucks' tees with the President's head sticking out the bottom of a vacuum cleaner. Poignant but not strong enough. Others want him being consumed by a black hole with just his hair finally being transported to another dimension. Better.
Many simply want to outfit the volunteers in bright red hoodies emblazoned with, "Socialism starts with Social". This did catch the imagination of many, but Bernie was keen on "Socialism Rocks" in order to prepare Americans for a diet that includes at least some pebbles and dirt.
Many, however, felt that a single uniform that captures the essence of Democratic Socialism was yet to be uncovered. Finally, after repeated readings of "Mein Kampf" sparks of genius began to fly. After speaking with Georgio Armani, he was able to create the first 'American Brown Shirt', for those who love the camaraderie of the 'National Socialists"(Nazi party) but just can't seem to locate those old Swastika armbands. Look for those designer Brown Shirts to be fashionably displayed in boutiques throughout NY and California. Available online through the DNC. Order yours today.