Beto livestreams a bout of violent diarrhea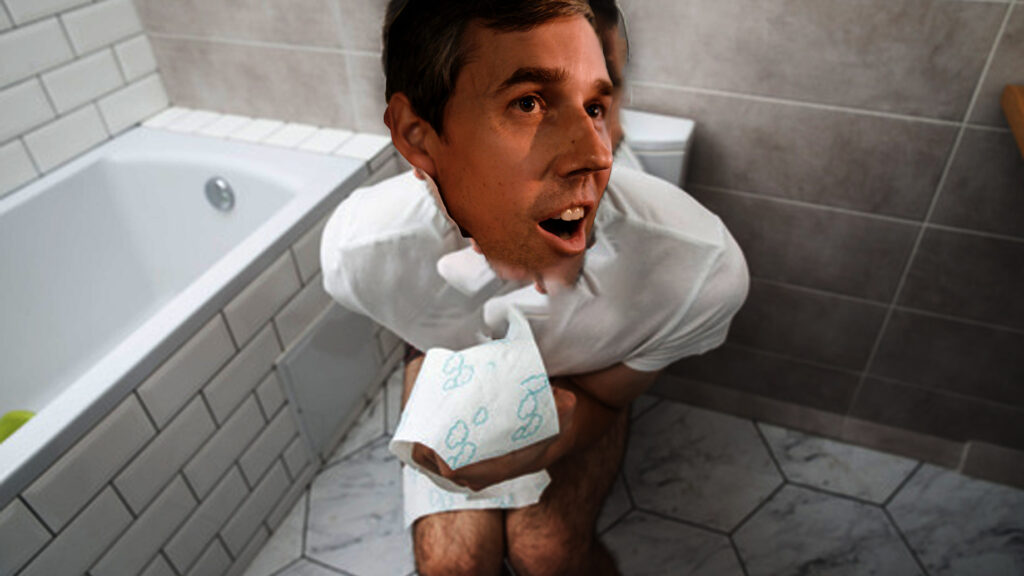 In an effort to stay ultra-relative and relateable, the Democratic presidential candidate Robert Francis "Beto" O'Rourke has been livestreaming absolutely inane parts of his life including a visit to the dentist and a haircut.
But this week, he upped the ante and livestreamed a bout of
violent diarrhea.
In the video, which lasted over four hours, Beto was seen in excruciating pain at times, laughing at others, and crying at points.
"It's really about connecting with the voters," one fan said. "I love that he lets us know about the inner workings of his gastrointestinal system."
The stream, which was posted to his followers on Facebook and Instagram scored a record 700,000 views.
During the ordeal, Beto was seen singing songs from his Mexican homeland and what looked like speaking in Arabic obscenities.
At the end of the video, Beto brought it back to the campaign and said, wiping sweat and feces from his brow, "I smell victory."