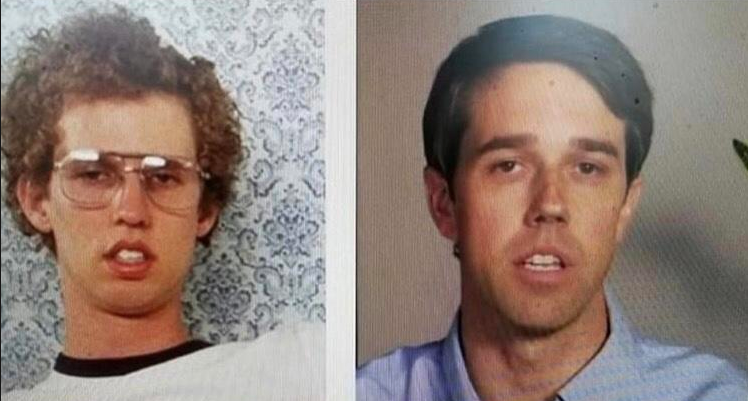 You probably recognized the shooting political star Beto O'Rourke, but you might not be sure from what. In fact, Robert "Beto" O'Rourke was the star of the reality documentary Napoleon Dynamite. We sat down with Beto to discuss what it was like growing up with such notoriety.
Genesius Times: What was it like growing up in rural Idaho?
Beto: Well, you know, it was great. There was a lot of diversity, and as you know I befriended a Mexican immigrant, Pedro, and actually worked on his campaign for class president.
GT: Tell us about that. Do you think that makes you Mexican?
Beto: I am absolutely Mexican because otherwise, I wouldn't have anything to run on. You see as a Democrat, you need to have intersectionality points and I'm pretty white bread without my phony Mexican identity, so yeah, I love my native Mexico. I'm Mexican.
GT: What ever happened to Pedro?
Beto: How the hell should I know?
GT: Moving on. Why are you running for president of Mexico?
Beto: I believe that is where I'm at home, so that's what I feel I have to offer. That's why I'm such a critic of the US President and his horrible rhetoric about immigration. America should be much more hospitable to the people of my country.
GT: What do you think of fake news?
Beto: We should really only have one fake news network—CNN. They're the only ones who gets it right when they get it wrong.
GT: Chivas o América?
Beto: Not sure what that is . . . um America!


About Author