Biden hires Jar Jar Binks as new speech writer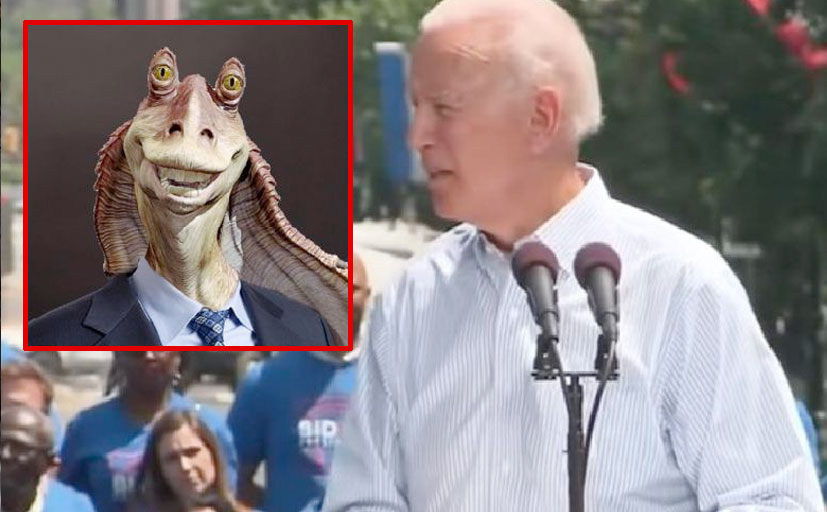 In an effort to stay relevant with the people he hopes to command as president, Democratic front runner Joe Biden has hired Jar Jar Binks, the controversial Star Wars character and notoriously bad communicator, as his chief speech writer.
"We're at a point in this campaign where we really need to hit the pavement and tackle the constituents with real words," Biden said in a press conference Tuesday.
"Binks is the man thing—and that's no malarkey!" the former Vice President said, "and I love when he jumps on my lap."
It has been an odd week for the presidential hopeful, highlighted by off-the-cuff speeches that have left many fans wondering whether he has fallen off his rocker.
"Half the time you can't understand what he's talking about," Biden supporter Lot San Tekka said at a rally. "So Jar Jar really makes sense on this team."
The announcement comes as a surprise to many since Jar Jar Binks is in fact not real and hasn't had a job since the 1999 Star Wars disaster Episode I.
"Hey yo, Daddy, Captain Biden hairy legs. Mesa back," Binks was quoted as saying at the press conference.
"It's just great to have a speech writer finally who understands as much about the world and the Gungans as me," said Biden.