BREAKING: AOC says she was 'nearly murdered' in Brazilian insurrection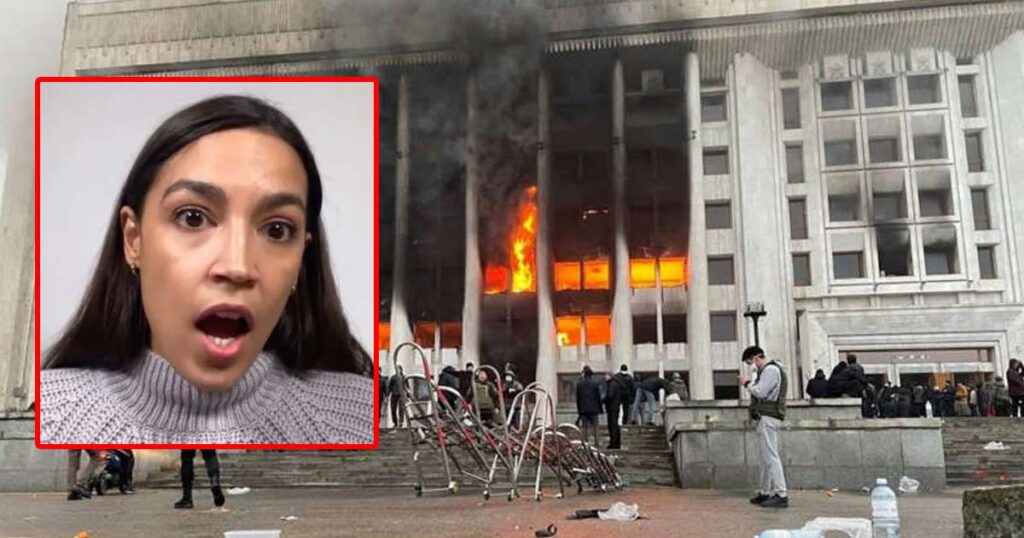 WASHINGTON, DC–Two years after the War of January 6th to the date, US Representative Alexandria Ocasio-Cortez (D-NY) has issued a statement that she was "nearly murdered" in the nearby insurrection in the South American country Brazil.
"I heard the people shouting. They were coming after me. They were going to kill me," Ocasio-Cortez said of the Brazilian insurrectionists, holding back tears.
Ocasio-Cortez hid in her apartment bathroom all day as there was a partial collapse of state power, the take-over and partial destruction of key government buildings and overall, and most importantly, the failure of the Brazilian government to react and engage in a meaningful dialogue with the protesters.
Ocasio-Cortez said that the Kasakhstani insurrectionists were trying to kill her because, "they couldn't date me."
Brazilians have been protesting since the fraudulent election in October in which unpopular communist Luiz Inacio Lula da Silva "beat" wildly popular Jair Bolsonaro.
Others have cast doubt on AOC's portrayal.
"She was vacationing in Florida. There's no way that she was in any danger," Political analyst Sam Eagle said.

About Author