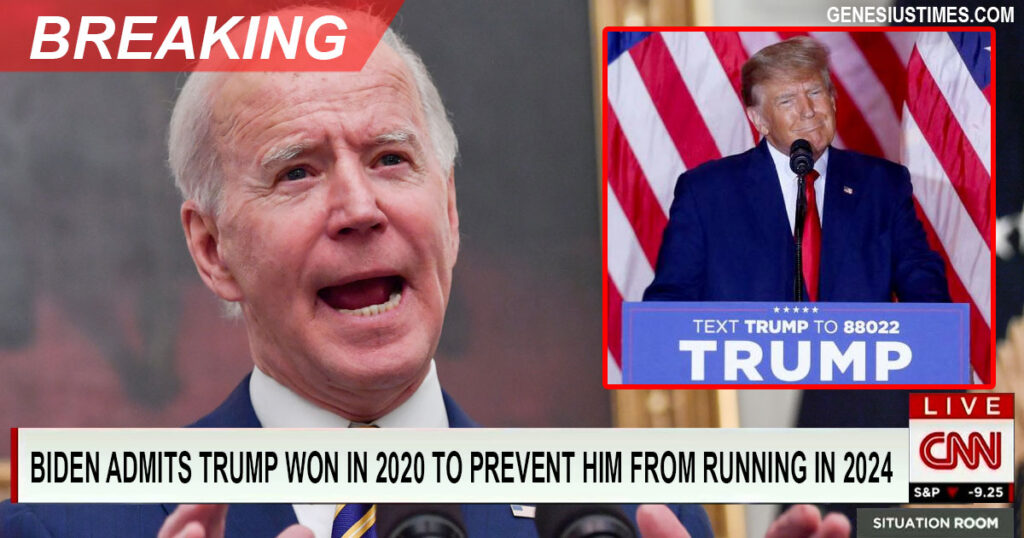 US—President Trump declared his intention to run for president again this week, yet the Democrats and Biden may have one trick left up their sleeve to prevent Donald Trump from winning.
According to an anonymous source within the administration, rumors have been circulating recently around the White House and the Department of Justice, that Biden has directed Attorney General Merrick Garland to immediately file suit in Federal Court making the admission that Trump did win in 2020, and therefore, asserting that Trump is ineligible to run for a third time under the 22nd Amendment to the Constitution, which limits a president from being elected more than twice.
The bold move follows years of unsuccessful attempts to get rid of Trump.
The Democrats were not to be deterred by a cooked up, phony Russian Collusion hoax, that in 2016, failed to keep Trump out of the White House. Nor were they discouraged by an embarrassing four years of multiple unsuccessful impeachment proceedings that failed to drive him out of it.
The Democrat's customary unabashed persistence seemed to finally put an end to Trump's political career once and for all when they managed to deprive him of reelection in 2020, an election that to many smacked of widespread election fraud.
Yet, Donald Trump was not driven out of the national political arena; he instead took an even bigger part in it. Meanwhile, Biden responded to the dogging Trump, not by getting smarter, but by getting sloppier, and ordered (and then denied involvement in), the even sloppier FBI raid, to confiscate supposed classified documents, on Trump's Florida home, Mar-a-Largo.
Biden and friends hope that conceding the 2020 election to Trump will finally do the trick.

About Author