BREAKING: Congress narrowly averts being fiscally responsible again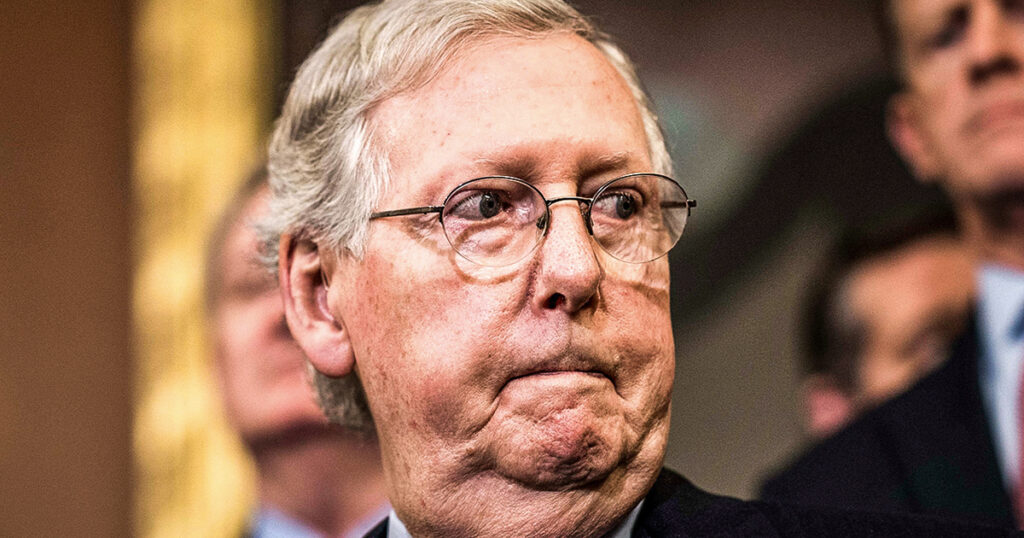 US—Senate Minority Leader Mitch McConnell joined the Democrats in passing a funding bill which narrowly averted the Congress being fiscally responsible in any way.
"It was a close one," McConnell said, sticking his turtle head out of his cheap suit for an exclusive interview. "But we worked hard to ensure that we will not be fiscally responsible—at least for the next year."
The bill will go to President* Joe Biden's desk a full day before the government would have had to not spend like drunken sailors on shore leave.
The final vote was 69 to 28, with Senate Minority Leader Mitch McConnell and 18 other Republicans joining Democrats to keep the government open.
"It's just good to see that, in these partisan times, that we can come together to really make the American people debt slaves to China forever," McConnell added.
"Being fiscally responsible is for average American citizens, not Congress," Senate Majority Leader Schmuck Chumer said.

About Author