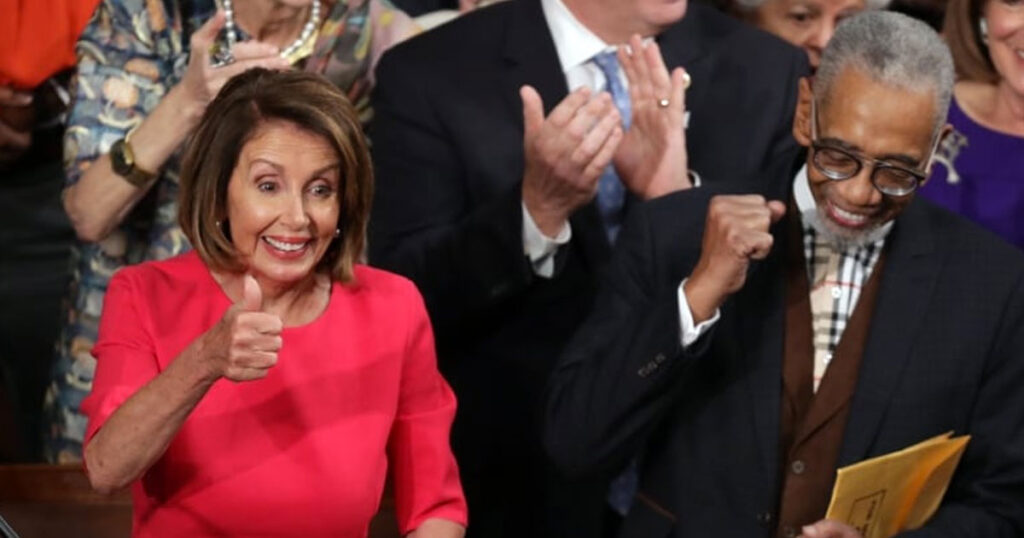 WASHINGTON, DC—Democrats in control of both houses of Congress and the White House recently passed the $1.9 trillion relief package, agreeing to give some of your money back to you.
The bill funds for pensions, child care, teachers unions, and other far-left priorities including bailing out failing blue states like California, Illinois, and New York. The bill also lets taxpayers have some of their money.
"We are proud to have reached an agreement with the administration to resolve outstanding challenges, and have passed the Cocovirus Relief Act Package (CRAP) bill to let the hardworking American people have some of their money," Speaker of the House Nancy Pelosi said in a press conference Friday.
Democrats rejected the call to let Americans have all of their money.
"Oh no, we can't let them have all of their money. That would be silly. What would the purpose of the government be if we didn't take taxpayers money and give most of it to our elite friends?" Pelosi said.
Every American will get $1400 from themselves that they will need to pay back later with interest thanks to the CRAP bill.

About Author