BREAKING: Disney buys 'Epstein Island' for new kids-only theme park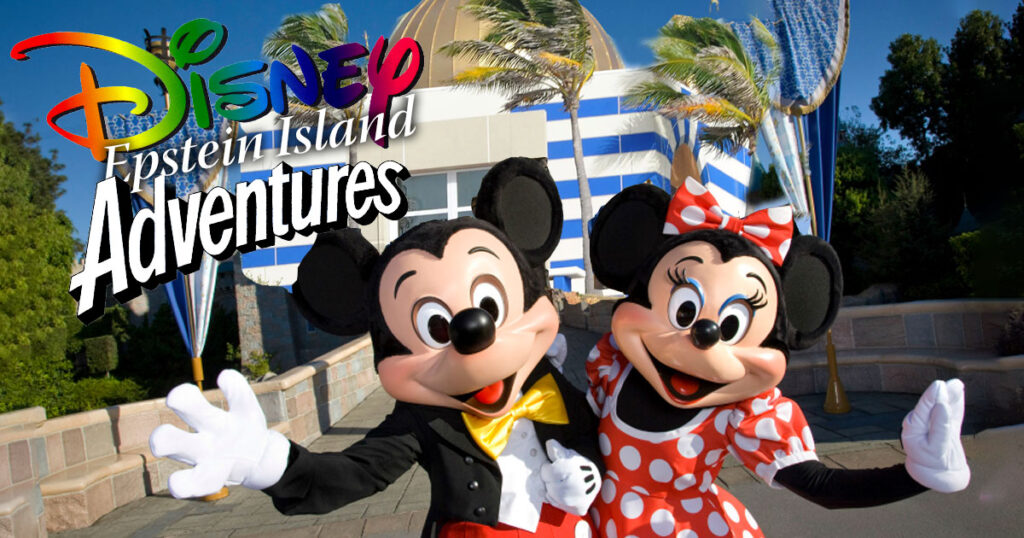 VISTA DEL MAL, CA—Disney has purchased the controversial island owned by convicted pedophile and sex trafficker Jeffrey Epstein. The company plans on hosting its newest kids-only theme park "Disney Epstein Island Adventures" on the island.
"Since the Don't Say Gay bill passed in Florida, we've really done some soul-searching about what it means to be a Disney," Disney CEO Bob Chapek said in an exclusive interview with Genesius Times. "We've determined that we cannot be ourselves in places like Florida and that we must expand to more friendly locales like Jeffrey Epstein's island.
The Island went up for sale just two years after Epstein didn't kill himself in jail while on trial for sex trafficking minors on the island.
"It was a perfect fit," Chapek said, "and we got a great deal on the property."
The new theme park will be a first for the company by prohibiting adults from entering the island. Only children 13 years old and younger will be permitted on the island apart from the adult cast members, sources say.
"We're not going to change much on the island, so that's another area that we'll save money on," Chapek said.
Disney plans on grooming at least 1 million kids there when the park opens Summer of 2022.

About Author