WASHINGTON, DC—Revelations that classified documents have been found in the possession of President* Joe Biden have caused many to question why the FBI hasn't raided Biden's home like they did with former President Donald Trump.
FBI Director Christopher Wray hit back, stating that the Mar-a-Lago raid was not political and was purely fashion-driven.
"The FBI is not a political organization. We only raided Mar-a-Lago to steal some hot fashion from Melania Trump. And there's really nothing of interest in Jill Biden's wardrobe to be honest," Wray said.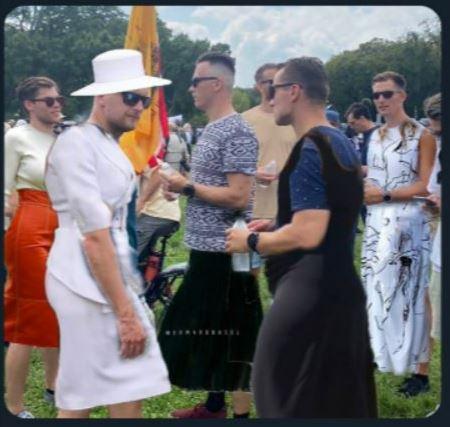 Last year, the FBI started its own fashion line called Raided based on items stolen from Melania's wardrobe. But don't count on the FBI starting a line based on Jill Biden's wardrobe.
"We are into haut couture—hot fashion—not curtains-turned-into-dresses," Wray said.