BREAKING: After finding illegal classified docs at Biden's think tank, FBI to raid Trump again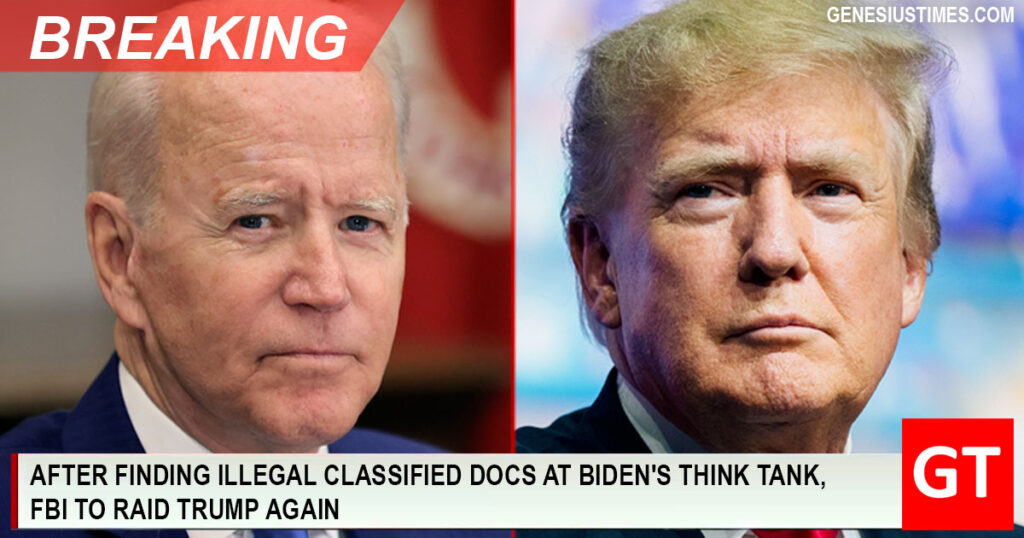 WASHINGTON, DC—After finding classified documents at President* Joe Biden's think tank at Pennsylvania University, the FBI will be raiding Trump again.
The documents were part of an illegal cache that then Vice President mishandled before he bacame president.
Vice Presidents do not have the authority to declassify documents.
"We're utterly disgusted with the brazen disregard of classified documents from Mr. Biden," FBI Director Christopher Wray said. "And so we're going to raid Trump's house again."
The FBI took heat after a politicized raid of Former President Trump's Mar-a-Lago estate in Florida last year and found nothing illegal, but seeks to rectify the situation by raiding him again for the crimes committed by Biden.
"This is justice," Wray added.
US Representative Adam Schiff said "We've finally got him!"
"I have evidence that Trump planted those classified docs that Biden acquired when he was vice president and which he mishandled. It was Trump's fault. And we're going to impeach him again for it," Schiff said.