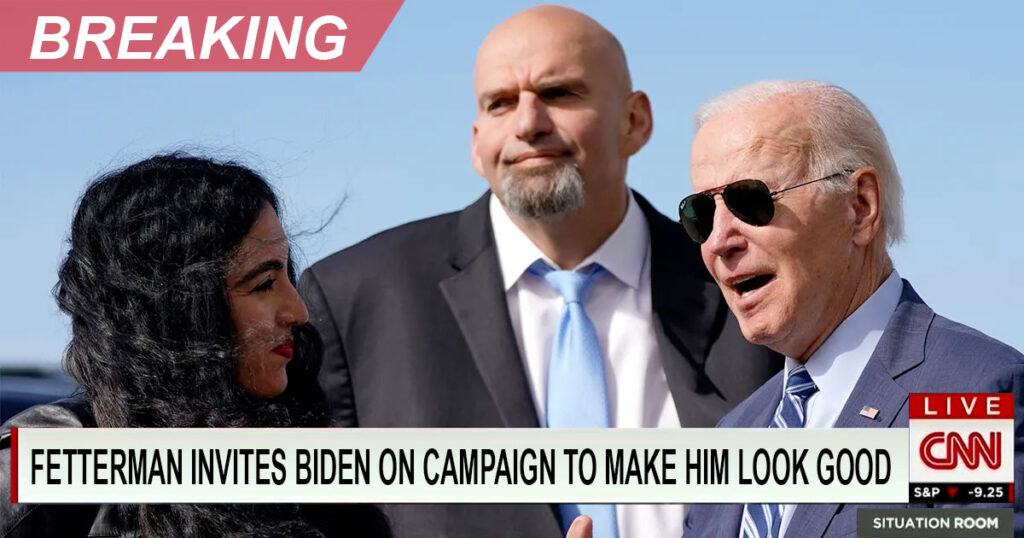 PENNSYLVANIA—Pennsylvania Democrat and U.S. Senate Candidate John Fetterman, became the first candidate in his party to ask President Biden for help on the campaign trail this election cycle. 
I had occasion to ask Fetterman why he turned to Biden for assistance when no one else wants to be seen with him, but he was physically unable to respond.
Fetterman's wife and surrogate, Gisele Fetterman, eventually offered to speak with us. Because she has the capacity to speak in complete sentences and also knows when her husband needs to change his clothes, she has been serving as her husband's interpreter. 
"There's only one person that can make my braindead husband look good and that's the dementia patient we have as president!" Gisele Fetterman said.
Mrs. Fetterman is expected to speak for her husband as he stands glassy-eyed and grunting like a diabetic gorilla for the remainder of the campaign. She told us that Biden, who was shocked to learn that this was only his first campaign appearance with a fellow Democrat this year, is uniquely positioned to showcase Fetterman's vitality and competency at a time when America needs strong leadership the most. 
"Look," said Mrs. Fetterman, "the country is in desperate need of strong leaders, as long as they aren't Republican, and no one does a better job of showing just how strong my husband is than President Biden." 
Gisele Fetterman is expected to remain her husband's official interpreter on the Senate floor, should her husband win the election on November 8th.