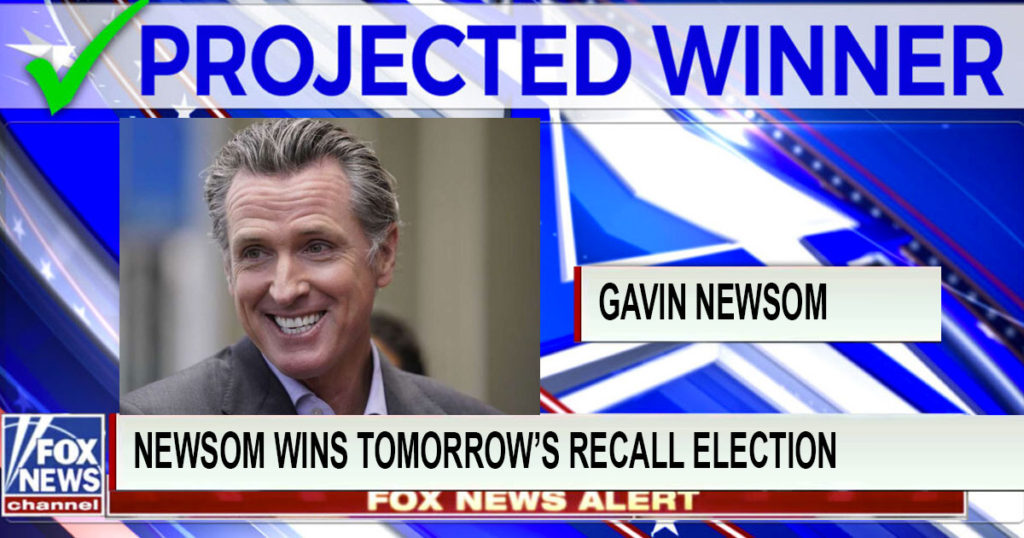 SACRAMENTO—Fox News has officially called tomorrow's California recall election for Governor Gavin Newsom hours before in-person voting has begun.
After catching heat for calling the 2020 presidential election in Arizona prematurely, Fox News has doubled-down with their early projections.
"It may be a bit early to count out all the people who are voting tomorrow, but we have been informed by a higher authority that that doesn't really matter," Fox News spokesperson Drew Heet said.
Fox is reporting that Newsom received a record 81 million votes in the recall election—more than twice as many people than live in the state.
When asked about whether the 40 million excess votes meant the election was somewhat illegitimate, California Secretary of State Shirley Weber said that, on the contrary, it made it more legitimate.
"We can say that definitely this election was the most secure ever, evn before it is even concluded because we said it is and we would never say that unless it was," Weber said.

About Author