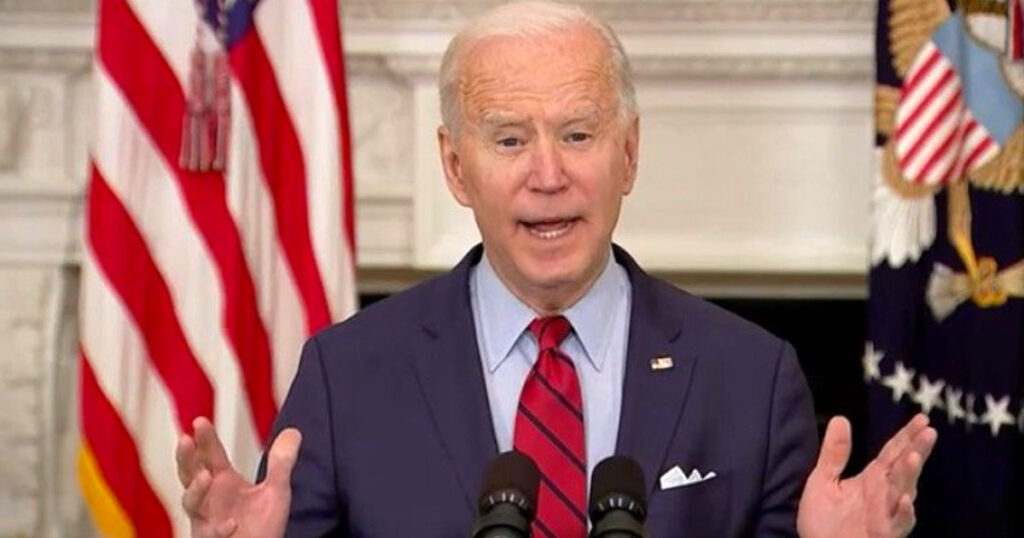 WASHINGTON, DC—He tried encouraging. He tried cajoling. He tried dangling gifts and all manner of incentives. But eight months into a vaccination campaign hampered by widespread misinformation and hardening resistance, Joe Biden is fed up.
Now President* Biden will be mandating proof of vaccination or proof you're an illegal alien in order to keep working in the United States, according to a new plan set forth by the White House.
In his most aggressive phase yet of the push for medical tyranny, Biden plans to force federal workers to get the shot or risk their jobs, and require that most private-sector employees face vaccination-or-regular testing decisions at their jobs. All of that is unnecessary of course if you're an undocumented immigrant.
Biden held a press conference on the mandate and explained the new policy. He was interrupted several times by various Big Pharma executives ramming him up his ass.
"It's true that vaccination will not be required for illegal immigrants. We welcome them with open arms," Biden said.
Biden admitted that it has nothing to do with stopping the spread of the disease, which the vaccine doesn't do.
"This is about controlling people through invasive medical procedures. When people accept this, they will accept anything," Biden said.

About Author