BREAKING: Insurrections are okay now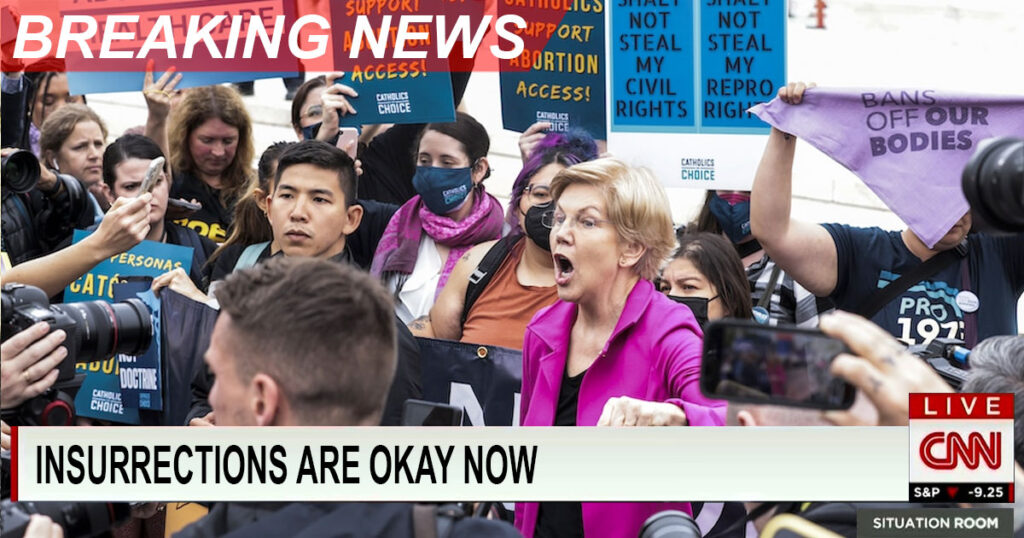 WASHINGTON, DC—Insurrection is now okay, following the leaking of the Supreme Court decision that is poised to overturn Roe Versus Wade. Many lawmakers and citizens are promoting the overthrow of the duly appoint federal judiciary in order to protect abortion.
Senator Elizabeth Warren (D-MA) has been stirring up an insurrection ever since the leak was made public.
"We will fight back!" Warren, dressed in her full Cherokee headdress yelled from the steps of the US Capitol.
"January 6th was a totally unacceptable insurrection and everyone involved should be executed, but insurrection is okay again because this time we're defending the killing of babies, which is totally a constitutionally protected right!" Warren said.
"It's time for a revolution!" cried one supporter. "How dare they take away our ability to kill babies!"