BREAKING: Justice Department has investigated itself and found it did nothing wrong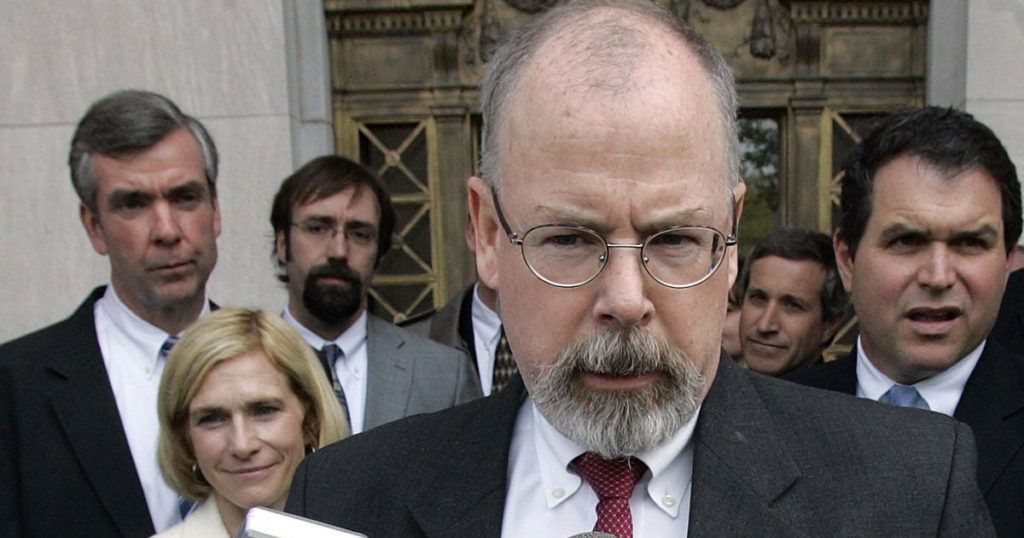 WASHINGTON, DC—Department of Justice special counsel John Durham, who has been examining abuses during the Russia investigation, has successfully secured the innocence of all the Department of Justice officials involved in the Russia investigation.
"The Spygate case was chock full of obvious crimes, including real versions of all the fake things we tried to claim about Trump's team, but I've been working hard to shield my Deep State cronies from any of the heat. Instead, we're going to nab this third-party nobody—uh Michael—what's his face? So, we're pretty pleased with the investigation," Durham said in a press conference announcing the end of the investigation.
The timing of the charging decision is linked to a five-year statute of limitations consideration that would expire Sunday, so unfortunately no one will be held accountable.
"Investigations like this take time," Durham said.
Several people were shocked that the Department of Justice, which is undergoing a name and brand change to the Department of Just Us, investigated themselves and found they did nothing wrong.
"I'm completely shocked they didn't find anything. Welp, I guess they're all innocent of any wrongdoing!" Alexandria, Virginia resident Enn Peesey said.
"It's possible that some people lied to the FBI," Durham said. "But it's clear from my investigation that no one in the FBI did anything wrong and even if they did, it's too late to do anything about it."
Originally published September 17, 2021.