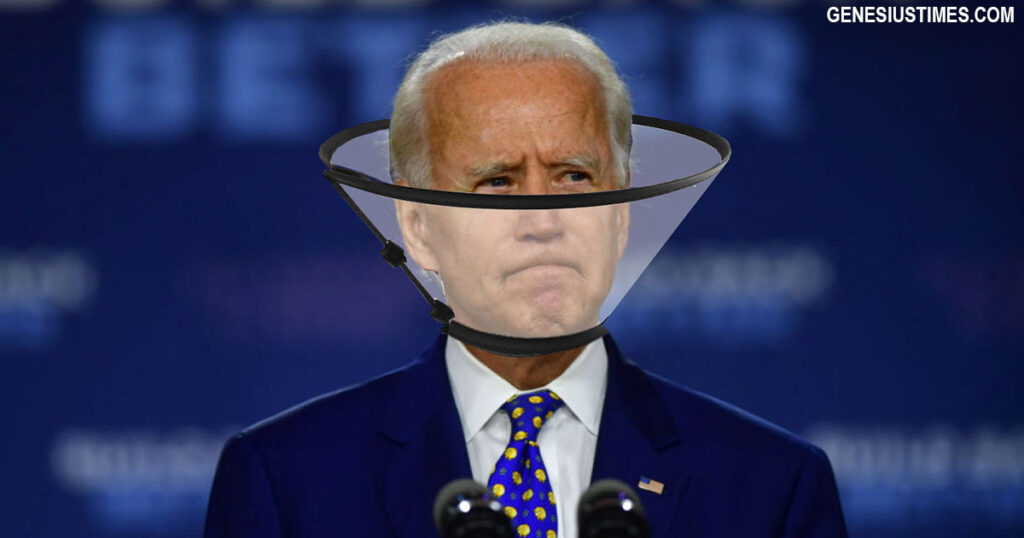 WOONSOCKET, RI—Students at Woonsocket Elementary rejoiced as President Biden arrived for his latest unity speech to berate half the country wearing a sniff-proof cone.
The relieved Principal Sheldon Gillespie responded by allowing the children to remove their protective hoodies and return them to their tiny lockers. The announcement was met with a chorus of shrilly, gleeful cheers from hundreds of sweaty children.
White House binder lady Karine Jean-Pierre confirmed that staffers considered poking a few holes in the cone so the President's voice wasn't muffled, but decided not to modify the device upon realizing nobody can understand what he says anyway.
An anonymous source confided "This way we don't have to cut the Big Guy's mic when he goes on one of those bizarre tangents about leg hairs. So gross."
First Lady Jill Biden expressed concern that the cone might fog up, causing her octogenarian meal ticket to fall over with even greater frequency. However, she ultimately agreed the benefit was worth the risk.
Not all feedback for the anti-sniff cone was positive: Biden supporter and professional activist Karen Fussbottom called the measure 'demeaning', before clip-clopping off to find a manager. Reports that Biden will attend debates with a Presidential ball gag and communicate through a series of blinks are unconfirmed.

About Author