Breaking: Justin Trudeau to play lead role in Brokeback Mountain reboot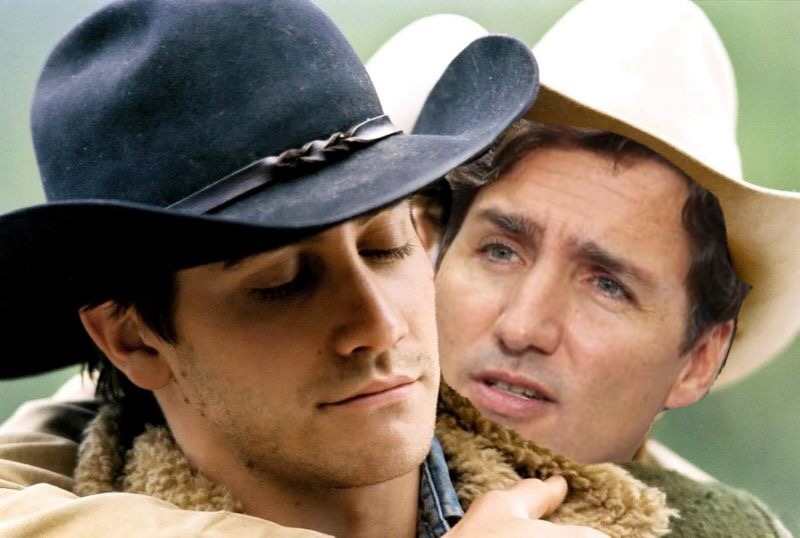 Justin Trudeau is said to have signed on to play the lead in the Brokeback Mountain reboot. A story about two star crossed lovers, Brokeback Mountain transgressed all social norms and ushered in the kind of progress that our grandchildren's grandchildren will be discussing.
Trudeau will play the role of the late Heath Ledger, and rumors abound that Jake Gillenhall will re-up as his forbidden cowboy lover. This story fills my heart with rainbow colored butterflies. It tells of two rough and tumble cowboy gentlemen being systemically oppressed by their wives and children while longing for the lusting embrace of each other.
One day history books will be written about the watershed moment Brokeback Mountain ushered in. It marked an important transition away from traditional families, the white supremacist structure of wife and kids, and forward to love is love. Well there will be history books written if we can solve the problem of same sex breeding. But we've all watched Bill Nye and love our science so surely they'll figure it out.
In either case, Trudeau's starring in the reboot of Brokeback Mountain and I suddenly really love Canada. May we continue progressing forward!

About Author