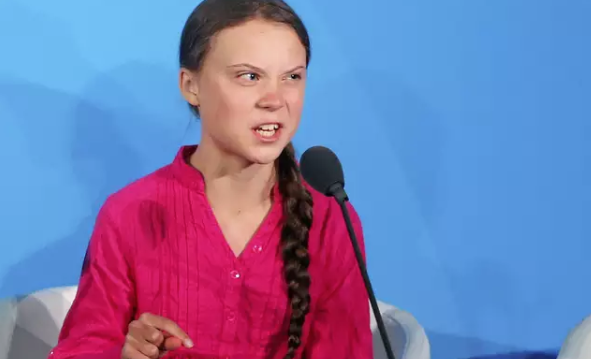 Greta Thunberg was incensed at not being awarded the Nobel Peace Prize for her emotional complaining about the weather.
After hearing the news, Thunberg sailed to Oslo to confront and chastise the Nobel Committee who declared the winner, Ethiopia's prime minister Abiy Ahmed.
"How dare you," Thunberg said in an emotional plea outside the door. "Are you not looking for hope from young people anymore? Did you not listen to me about the start of the mass extinction? How dare you?
"You have stolen my dreams and my childhood, Nobel Committee!"
Abiy today said he was 'so humbled and thrilled' by the award, adding: 'It is a prize given to Africa, given to Ethiopia, and I can imagine how the rest of Africa's leaders will take it positively to work on peace building process in our continent."
"The Nobel Committee clearly wants the world to burn up in a fiery Apocalypse in 18 months," Thunberg added.
US President Donald Trump rejected the results of the committee, citing that he had already won the Nobel Peace Prize for not going to war with Iran.


About Author